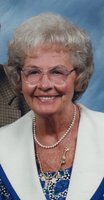 Eleanor "Ellie" Louise (Kozak) Toman
Eleanor Louise Kozak Toman, 87, of Binghamton, NY passed away peacefully with her daughters by her side on Wednesday, November 29, 2017 at the Cottages at Garden Grove in Cicero. Ellie was the daughter of Lawrence and Anna Kozak and was one of 10 children: Edward, Frank, Sonny, Rudolph, Bertha, Adeline, Irene, Florence and Dorothy. She was the owner of Loft's Cards and Gift Shop and a member of St. James Church in Johnson City, NY.
Ellie was predeceased by her husband of 65 years, Gerald "Jerry" Toman in 2012. She is survived by her two devoted daughters, Kathleen "Kate" (Richard "Arn") Artessa and Susan (Judge James) Tormey, all of Syracuse; four grandchildren, Marielle Artessa Martin (Phil) and Lianna Artessa, and Andrew (Kelly) and Colleen Tormey, two great grandchildren, Jack and Kate, sisters, Irene and Dorothy, and many nieces and nephews.
Ellie was born, raised and lived the majority of her life on Matthews Street in Binghamton. She graduated from Binghamton High School and worked as a technician for the Red Cross Blood Bank. Her husband, Jerry, was long affiliated with the New York Yankees Baseball organization as General Manager of the Binghamton Triplets minor league team, and the Toman family share their love of baseball and the Bronx Bombers to this very day. Ellie owned and operated the popular Lofts Cards and Gift Shop on Main Street in Johnson City for more than 40 years. She prided herself on exceptional customer service. She would often be found reading greeting cards to those whose sight was challenged so that they would be assured of buying just the right one. She even made deliveries to seniors who were unable to get to the store but who would call her with an idea of what they needed. Ellie had the most generous heart, often giving away merchandise to adorable young sons and daughters of her customers, or giving loads of merchandise for raffle prizes to local churches. Her hugs were huge and numerous.
A caring, compassionate and giving spirit devoted to her faith and her family. That was our Ellie.
Services will be private at Most Holy Rosary Church in Syracuse with burial at St. Stanislaus Kostka Catholic Cemetery in Binghamton. Thoughts and prayers are welcomed and so appreciated.
In lieu of flowers, donations may be made to Ellie's favorite charity, Make A Wish Foundation- CNY: 5005 Campuswood Dr, East Syracuse, NY 13057. Or the Alzheimer's Association of CNY: 441 West Kirkpatrick Street, Syracuse, NY 13204 or a favorite charity.
Ellie's family wishes to thank Fr. Fred Mannara, Pastor of Most Holy Rosary Church for his unwavering friendship and love. And to the staff at The Cottages for their compassionate care and support.