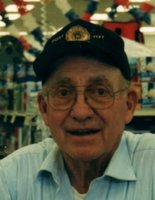 David James McLoughlin
David James McLoughlin, 89, of Syracuse passed away on April 12, 2018. Dave was a 50 year member of the Local #267 Plumbers and Steamfitters. He was the CNY Ice Enterprises and Skating Director and managed the Syracuse Stars Hockey Club from 1962-69.
Dave was an army veteran of the Korean War. He was a noted ice skate maker and figure skater. Under McLoughlin Skate Company of Syracuse, which was started by his father, they made ice skates used by some of the nation's best known Olympic competitors.
Dave is predeceased by his parents, Edith and Merton, brothers, Mark "Donald" of Syracuse, Rev. John of North Hampton, PA, and siblings, Ruth Washburn of Raleigh, NC and William "Bill" of Syracuse.
He is survived by his wife, Barbara (Guyette) McLoughlin, children, Russell (Michele) of Kannapolls, NC, Marylyn (Scott)Toney of Charlotte, NC and Elizabeth McLoughlin of Chandler, AZ, his brother, Robert "Bob" of San Diego, CA and several nieces and nephews.
Per his wishes, Dave was cremated. A memorial service will be held on Tuesday, April 17 at 5pm at the Edward J. Ryan and Son Funeral Home, 3180 Bellevue Ave. Calling hours will be held from 3 to 5pm, prior to the service. A military service will be held at 5:30pm at the funeral home. Burial will be private.
In lieu of flowers, donations may be made to Food Bank of CNY, 7066 Interstate Island Rd, Syracuse, NY 13209.