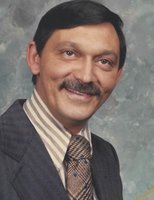 Carl Adam Gass
Carl Adam Gas, 77, passed away Tuesday. He was born in Syracuse, was a communicant of The Basilica of the Sacred Heart of Jesus, and proudly served his country as a Marine. He and his wife successfully ran the Gass Pump Tavern for over 43 years.
He was predeceased by his first wife Barbara Gonyeau, mother Berniece Leszczyński, father Edward Gass, son-in-law Jeffrey Schrank, and brother Robert E. Gass.
Left to cherish his memory are his wife of 42 years, Karen Troendle-Orman, brother, William Gass (Cheryl), son, Michael Orman (Sheila), daughters, DeAnn Schrank, Kathy McMahon (John), and Chrissy Savage, seven grandchildren; Tracy, Kevin, Carl, Ally, Mickey, Cynthia, and Tucker, and four great-grandchildren; Amiyah, Bobby, Caleb, and Olivia.
Friends may call upon the family from 4pm - 7pm Friday November 3rd at Edward J. Ryan & Son Funeral Home, 3180 Bellevue Ave. Services will be held at 9:30 Saturday at the Basilica of the Sacred Heart with Burial to follow at the Onondaga County Veterans Memorial Cemetery.