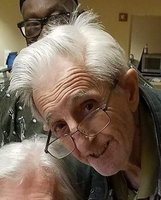 John J. Lopedito
John J. Lopedito, 88, of Fayetteville, passed away on December 17, 2017. The son of the late Frank and Dora, he owned Lopedito's Service Center. John was an avid golfer and a longtime member of the Tuscarora Golf Club.
John is predeceased by his son, John, brothers, Louis and Frank. He is survived by his wife, Loretta and children; Karen (Wayne) Lopedito Barder, Michael, Jerry, and Sharon Kim Barlow, grandchildren, Michelle Moore, Jonathan Askew, Sara, Michael, and Chelsea Lopedito and several great grandchildren and nieces and nephews.
Services were private.