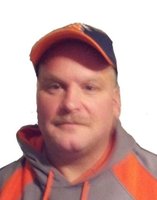 John Edward Barnum, Jr.
John Edward Barnum, Jr., 52, of Syracuse passed away on Thursday, June 27, 2019. He was a machine operator for Clarus Linen Systems. John loved camping and being in the Adirondacks and his dog, Bear Bear.
John is predeceased by his sister, Tracy Barnum Kulas. He is survived by his loving wife of 30 years, Colleen Cooper Barnum, sons, John Barnum III and Mark Myers, his parents, John and Janet, and several nieces and nephews.
Funeral services will be held on Friday, July 5, 2019 at 7pm at the Edward J. Ryan and Son Funeral Home, 3180 Bellevue Ave. Calling hours will be held 5-7pm prior to the service at the funeral home. Burial will be private.