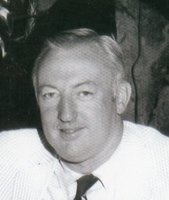 John M. Williams, Jr.
John M. "Jack" Williams Jr., 95, of Syracuse, NY passed away peacefully on Sunday, September 15, 2019. Jack was the President of Midstate Printing Corp., a communicant of St. Ann's Church in Syracuse and a member of both Bellevue Country Club and the Craftsman Club. He served with the US Army Air Corp from 1943 to 1946. He was a member of the 24th combat mapping squadron and was stationed at the Pentagon and in the China India Burma Theatre. Jack enjoyed spending time with his family in the 1000s Islands and at Gore Mountain in the Adirondacks.
Jack was predeceased by his wife, Norma, his parents, Anna and John, and sisters, Anne, Gwendolyn and Mary Jean. He is survived by his children, John (Anita), Nancy (Dick) Lundblad, Marianne (Jonathan) Jacobs, Susan Scheibel, and Robert (Kim), 10 precious grandchildren, sister, Elizabeth Lynch and several nieces and nephews.
Jack's family would like to thank his many caregivers, especially Catherine, Katherine, Stephanie and LaShay for all their kindness and loving care to their father.
Prayer services will be held on Friday, September 20, 2019 at 11am at the Edward J. Ryan and Son Funeral Home, 3180 Bellevue Ave. Calling hours will be held from 9:00 to 11:00 am prior to the service. Burial will be in Onondaga County Veteran's Memorial Cemetery.
In lieu of flowers donations may be made to a charity of your choice, in memory of Jack Williams.