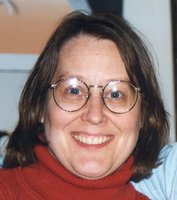 Patricia Lawton
Patricia A. Lawton, 63, passed away peacefully at home on September 20, 2019 after a long and courageous battle with multiple sclerosis. The eldest daughter of Anne M. and the late John F. Lawton, Pat graduated from Most Holy Rosary High School in 1974, and received an Associate's degree from OCC and a Bachelor's degree from the University of Wisconsin at Eau Claire. Pat's professional career as an executive assistant spanned the course of several decades, starting out as an assistant to former U.S. Representative William F. Walsh, then serving in the office of US Secretary of the Treasury William Simon, before moving to Goldman Sachs & Co., where she worked for various executives in New York and Chicago. Her greatest joys were travel and spending time with family and friends.
Pat is survived by her mother, Anne Marie (Perkins) Lawton; sisters Catherine (Thomas) Cosgrove, Margaret (John) Fitzpatrick, Mary Beth (John) Mastrianni, Carol (James) Gaspo, and Theresa (Michael) Hawley and brother John T. Lawton; uncle Joseph J. Lawton, Jr.; and 15 nieces and nephews, three great nieces and nephews, and many cousins. The family would like to thank Pat's caregivers and life-long friends for their tremendous care and devotion to Pat, which allowed her to live her life as fully as possible despite her illness.
A Mass of Christian Burial will be celebrated at the Church of the Most Holy Rosary on Saturday, September 28, 2019 at 9:30 a.m. Burial will follow in St. Mary's Cemetery. There are no calling hours. In lieu of flowers, the family requests that a donation be made in Pat's memory to a charity of the donor's choice.