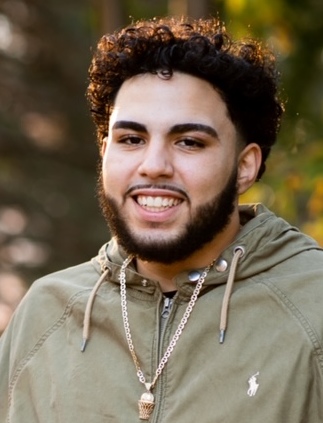 Zechariah Isaac "Zack" Brown, Jr.
Zechariah Isaac Brown Jr, born on December 11th, 2001 was tragically taken from us in the early morning of April 22nd, 2020. He leaves behind his mother, Mollie Pierce; his father, Zechariah Brown Sr.; his two brothers, Tyler Pierce (Gabby) and Jordon Brown; his grandparents, Sherry and Russell Carr; and his aunts, Tracie McCarthy (Jason), Rachel Carr (HaoVan) and April Hawkins (Charles). Also, not to be forgotten, the rest of his family, friends, and his basketball community that are mourning his loss.
Zechariah's name means "to remember." Remembering Zechariah will be the easy part. His love for basketball started from a very young age. Through hard work and dedication, he became an award winning and accomplished star athlete and his presence was known wherever he went. He was excited to pursue his love and passion for the game in the upcoming years while attending college. Zack had one of those smiles and laughs that was absolutely contagious and is forever etched into our hearts. He was destined to be larger than life and that is exactly what he now is.
The family would like to thank the entire Westhill Community and everyone who has shown support for Zack and his loved ones. It has truly brought peace and comfort to us knowing that Zack left so many memories, with so many people.
Services will be private due to the pandemic, but will be available online on Wednesday, April 29, 2020 at 11:30am and a memorial service will be organized at a later date.