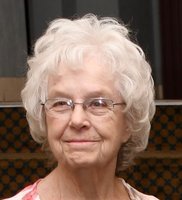 Madeline Kieb
Madeline Barbara Kieb, 80, of Bridgeport passed away peacefully on May 28th, 2020. She was a resident of Bridgeport for over 55 years and was a member of the Bridgeport Methodist Church. Madeline retired in 2001 from Lakeshore Elementary School.
She is survived by her loving husband of 63 years Charles C. Kieb; children Robert (Angela) Kieb, Kathleen (Edward) Phelan, Steven (Wendy) Kieb; grandchildren Robert (Denise) Kieb, Jennifer Kieb, Eric Kieb, Christina (Martin Strait) Phelan, Michael (Jordanne Conklin) Phelan, Joseph Phelan, Alex Kieb, Kaylee Kieb; great-grandchildren Matthew, Tristen, Jonathan, Sydney, Evan and several cousins, nieces and nephews.
Funeral Service will be held Wednesday June 3, 2020 at 6pm at the Edward J. Ryan & Son Funeral Home, 3180 Bellevue Ave. Syracuse, NY 13219. Calling hours will be held 4-6pm prior to the service. Social distancing standards apply. Burial will be private.
In lieu of flowers, contributions may be made to Alzheimer's Association, 441 W. Kirkpatrick St., Syracuse, NY 13204