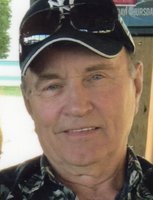 Irving C. Lawton
Irving C. Lawton Jr., a life-long resident of Syacuse, NY, and a beloved father, brother, grandfather and great-grandfather, passed away peacefully with his family by his side on December 25, 2020.
Irv is predeceased by the love of his life, Patricia A. Lawton, his soulmate and wife of 53 years, who passed away in 2013. He is also predeceased by his beloved son, Sean M. Lawton, who passed away in 2019.
Irv is lovingly remembered by his five daughters Rhonda Pecorelli (Dan), Donna Gary, Julie (Lawton) Kielar, Mary (Lawton) Garvey (Michael), and Tammy Lawton; his "sissy", Shane Storto (Ted); fourteen grandchildren; fifteen great-grandchildren; nieces, nephews, cousins and many friends including his best friend Eddie Krupcznski.
Irv retired in 1986 from Allied Chemical (LCP) and was a member of the VFW of Solvay (Post 2893) and volunteered his time at the Solvay Youth Center.
Irv will always be remembered as the ultimate avid outdoorsman, who loved fishing on his boat "The Amazical" and in recent years loved spending his winters in St. Pete, Florida. He also loved spending time with his cherished pets throughout the years, sharing stories of his adventures with his loving family, and bringing laughter to the lives of everyone who met him.
Services will be determined at a later date.
Contributions in Irv's memory may be made to The Leukemia & Lymphoma Society (lls.org).