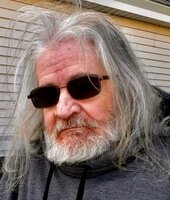 Daniel Boyle
Daniel Boyle, 68, of Syracuse, passed away peacefully in the company of his family on October 31, 2021 after a short illness. "Bubsy" attended Manhattan College and was a Navy veteran who was deployed on nuclear submarines. After his service he designed microwave systems for Harris Engineering. He enjoyed collecting baseball memorabilia and was a proud member of MENSA. In his retirement he was an avid Syracuse U. fan, an aging Deadhead and a friend to all (especially dogs).
Dan was predeceased by his parents, Thomas and Helen, and his sister, Kathy Watts.
He survived by 7 siblings, Thomas III (Nancy), Robert "George," Terry Boyle, Jim, George, Peggy (Jim) McDonald, and John (Susan), and many nieces and nephews.
Calling hours will be held on Friday, November 5, 2021 from 4 to 7pm at the Edward J. Ryan & Son Funeral Home, 3180 Bellevue Ave. Funeral services will be private
In lieu of flowers, donations may be made to Wounded Warrior Project, P.O. Box 758516, Topeka, Kansas 66675-8516