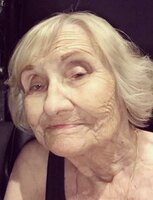 Constance Ann Evans
Constance Ann (Connie) Evans (Stone), 87, of Liverpool, NY, passed away on November 09, 2021, in Syracuse, NY. Connie was born in Syracuse and lived in the area her entire life. Connie was a Family Advocate for Peace, Inc. at the time she retired.
Connie is survived by her daughter, Pamela Evans of Liverpool, NY, son, Douglas Evans of Leesburg, Florida, and daughter, Dee Ann Pease (Lou) of Fairmount, NY and six grandchildren, Stephen, Michael, Brittany, Tiffany, Nikolas and Ayden.
She is preceded in death by her father, Howard J. Stone and mother, Rose M. Stone (Covey).
Funeral service will be held at St. John XXIII church on Thursday, November 18, 2021, with visitation starting at 10:30 am and funeral at 11:00 am, with Father Zach officiating. Burial will be in the spring at St. Mary's Cemetery, DeWitt, NY.