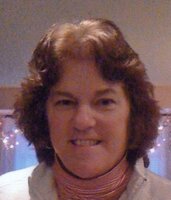 Theresa "Tess" Slater
Theresa F. Slater, 66, passed away on 11/12/2021. Tess was born in Syracuse, N.Y. She graduated from Henniger High School and CCBI, and received a B.A. degree from SUNY Oswego State University. Tess was an outstanding athlete and active volunteer in The Church of Jesus Christ of Latter Day Saints. Tess was known for her kindness, humor, compassion, and humility. She created Kid's Clubs and touched many children's lives.
Tess was predeceased by her son, Todd, her mother, June Staley, and her siblings, Donna and Roy. Tess is survived by her husband, Tom Slater, her two daughters, Tara (Renzo) and Bethany, her sisters, Joan, Nancy, and Jacqueline: three grandchildren, Casper, Tessa Rose and Ethan and many aunts, uncles, nieces, and nephews.
There will be visiting hours on Thursday, 11/18/21 at the Edward J. Ryan & Son Funeral Home from 4-7pm. A private burial will take place at Greenlawn Cemetery.