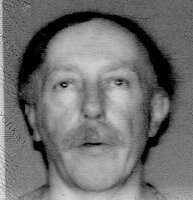 William B. Spencer
William B. Spencer, 75, of Syracuse passed away peacefully Wednesday December 15, 2021 at the home of his brother Sean and his family.
Born in Syracuse on November 3, 1946. He was a graduate of Vocational High School where he excelled and graduated at the age of 15. After highschool he spent some time living in California before returning home and going to work. He was a Maintenance & Safety Supervisor for 50 years starting at the O'Donnell Building, University Building, Benjamin Rush and the Crown Hotel. He retired in 2016 and he took great pride in the fact that he never missed a day of work in over 50 years. He was an avid fisherman and enjoyed canoeing, Astronomy and Science Fiction.
Bill was predeceased by his parents and 3 brothers.
He is survived by his brothers, Sean (Terry) and Tommy, a sister, as well as his brother Sean's children who he was very close to, Sean, Tyler and Sarah and five other nieces.
Calling hours will be held Monday December 20, 2021 from 4-7 pm at the Edward J. Ryan & Son Funeral Home. Prayer service will be held at 7pm following calling hours. Private burial will be held.