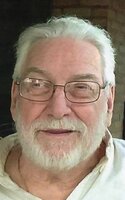 Edward W. "Ted" Furze
Ted was born in Syracuse, January 7, 1938. His Mom and Dad (Marion Gieselman and John Furze) welcomed their third child with open arms. They knew right away Ted would be handsome, intelligent and funny. They were right! Ted was a graduate of Most Holy Rosary School, class of '56. He remained good friends with many of his classmates over the years, enjoying the monthly lunches at Kelly's. After High School, Ted went on to graduate from LeMoyne College. While in college, he worked part time at Wells and Coverly Men's store on So. Salina St. After graduation he married Joanne Sojewicz and they moved to Washington DC. Ted spent the next year at Catholic University Law School, working part time as a Tour Guide at the FBI. They returned home the following year where Ted began his Career at Dodge Division of Chrysler Motors but, that was not for him. He enjoyed his time as Director of the Community Chest of Onondaga County for a few years then went on to be the Alumni Director and Director of Development at LeMoyne College. He was especially proud of his role in the Capital Project that secured the funds to build the LeMoyne Library. He left LeMoyne in the mid 80's to become Vice President for Advancement at Mount St. Mary's in Emmitsburg, Md. He was Senior Development Officer at Penn State and at Fairleigh Dickinson Universities. Ted ended his career as Executive Director of Foundations at Passaic General Hospital. In retirement, he did consulting work part time.
Ted was involved in many outside activities including as President and member of the Irish American Culture Institute (IACI) and the James Joyce club. He loved all things Irish!!
Ted is survived by his sons, David of Syracuse, Jeffrey of No. Arlington, New Jersey and Daniel (Jennifer) of Omaha, Nebraska and five grandchildren, Nicole, Justin, Alexis, Michael and Danny. He is also survived by his sister, Jude Timmins (Michael); several nieces, nephews and cousins. The family is forever grateful to his caregivers and good friends, Don Pulver and Don Dunleavy. Ted was predeceased by his sister, Joan Mayer and brother, John (Bud) Furze.
Ted was the family historian, regaling his family with stories of interesting ancestors who carried the names of Joy, Farrell, Gieselman and Furze. His grandparents, Edward and Elizabeth Gieselman, played a major role in his childhood and formed the basis for his interest in family history. He loved spending time with them in Skaneateles where he spent most of his summers growing up. Ted had many friends throughout Syracuse, Pennsylvania and New Jersey. He helped many as a friend of Bill W. throughout his 40+years sobriety. His friendliness. kindness and amazing sense of humor were loved by all who really knew him.
Funeral services will be held on Monday, February 21, 2022 at 10am at Most Holy Rosary Church, 111 Roberts Ave. Calling hour will be held from 9am to 10am prior to the service at the church. Burial will be in St. Agne's Cemetery.
Contributions can be made to Irish Studies Program at LeMoyne College; 1419 Salt Springs Road, Syracuse, NY 13214