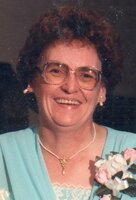 Patricia A. Revere
Patricia A. Revere, 84, of Syracuse passed away suddenly Sunday, June 19, 2022.
Born in Syracuse on February 1, 1938 to the late Roy and Anna Osbelt. She was lifelong resident of Syracuse. Pat was a Graduate of Assumption Catholic Acadmey class of 1955. After high school she met her future husband, Robert Floyd Revere and they were married June 8, 1957. She was long time active member of St. Vincent de Paul. She loved to travel, take cruises with her sisters, camping in Canada, cooking and having family over for the holidays. Her greatest joy was being a mother, grandmother and a great grandmother.
Pat was predeceased by her husband, Robert Floyd, son, Robert John, sisters, Joan Montague and Sister Kathleen Osbelt, OSF.
She is survived by daughters, Karen Zimmer, Roberta (Joseph) Porpiglio, Maryann (Richard) Revere-Lopez, Kimberly (Patrick) Dwyer, Janice (David) Florczyk, grandchildren, Jennifer, Amanda, Ashley, Joseph, Jaymes, Jordan, Christopher, Lisa, Jaime, Erin, Allison, Riley, Jeremy, Joshua and Nicholas, a sister, Janet Bonoffski as well as extended family Sr. Joette Ebert, 14 great grandchildren and several nieces and nephews.
A Mass of Christian Burial will be held Monday June 27, 2022 at 10am at St. Patrick's Church, 216 N. Lowell Ave, Syracuse. Burial will be in Woodlawn Cemetery. Private Calling hours will be held.
In lieu of flowers donations may be made to Francis House, 108 Michaels Ave, Syracuse, NY 13208.