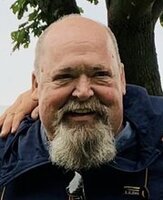 Peter Costello
Peter Costello, 73, of Syracuse passed away at home June 24, 2022.
Peter was born in Syracuse to the late John & Mary Grace Costello on January 21, 1949. He was a graduate of Most Holy Rosary class of 1967. Peter went on to marry his high school sweetheart Betsy Mullen. He retired from the Public Employees Federation after 30 years of service. Peter was an avid hunter, fisherman and all around outdoorsman. He also enjoyed golf, pitch and had a love for music but his greatest joy was spending time with family, especially his grandkids. He was a kind and funny man who had many friends and was loved by many.
Peter was predeceased by his wife Betsy Mullen, his parents, as well as brothers, Michael and Kevin.
He is survived by his sons, Mike (Kristen), Sean (Jessica) and Chris (Bree), grandchildren, Scarlett, Clyde and Dorothy, a sister, Cappy (Ted) as well as many nieces, nephews and cousins.
A Mass of Christian Burial will be held Friday July 1, 2022 at 10am at Most Holy Rosary Church, 111 Roberts Ave. Calling hours will be held Thursday from 4-7pm at the Edward J. Ryan & Son Funeral Home, Syracuse. Burial will be in St. Mary's Cemetery. In lieu of flowers donations may be made to the Food Bank of CNY .