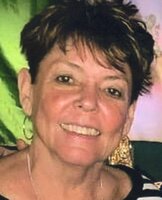 Karen Garris
Mary "Karen" (Bennett) Garris died unexpectedly after a brief illness on November 2, 2022 at Crouse Hospital. Karen was born October 18, 1956 in Syracuse, New York.
Born in Tipperary Hill, Karen was the daughter of the late John and Mildred Bennett. She graduated from West Side Catholic High School and attended Onondaga Community College. Karen recently retired from AXA Financial Services. Karen enjoyed cooking and trying out new recipes which everyone loved. She also enjoyed the sun and vacationing in warm places with her friends. She loved to sing and will always be remembered for her kindness and her contagious smile. Most importantly Karen loved being with her family.
She was predeceased by her brothers, Peter and Michael Bennett.
Karen is survived by her husband, Todd, and her son, Ryan Cummings. She is also survived by her brothers, John (Cathy) Bennett, Kevin (Barb) Bennett, her step children, Stephanie and John Garris, her mother in law, Margaret Garris, her sisters in law, Roxanne Pangallo, Paula (Richard) Jachim, brother in law, Scott (Patty) Garris and many nieces and nephews. She will be terribly missed by her latest family addition "Scout" who was her companion and protector in his own mind.
Calling Hours will be at Edward J. Ryan and Son Funeral Home, 3180 Bellevue Ave, Syracuse on Monday, November 7th from 4 to 7 pm. Funeral Services at St Patrick's St. Brigid's Church on N. Lowell Ave on Tuesday, November 8 at 10am. Burial will follow at St Mary's Cemetery in Dewitt.
In lieu of flowers please donate to Parkinson's Foundation at www.parkinson.org