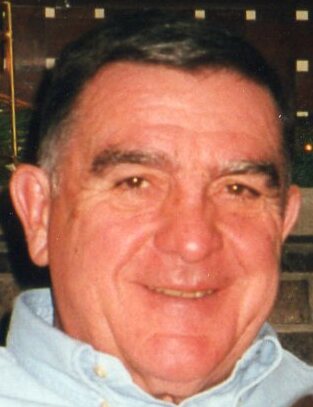 John P. "Huckle" Henneberry
Jack "Huckle" Henneberry, of Camillus, passed away peacefully on November 22, 2022 with his family at his side. Son of John P. Henneberry and Marian Cruise Henneberry, of Pompey, New York. Jack is survived by wife of 42 years Judy Madlin Hennberry, and children John Henneberry, Erin Rogers, Michael (Susan) Petrosillo, Kim (Michael) McGraw, Amy (Robert) Anderson, and 14 grandchildren.
Jack was raised on the north side of Syracuse attending St. John the Baptist School, lettering in both baseball and basketball; and was also a lifetime member of the Pastime Athletic Club. A resident of Camillus since 1980, Jack was a long-time member of Camillus Country Club. He retired from Amica Insurance Co. after 35 years of service as a Claims Adjuster.
Jack and Judy enjoyed spending time with family and travelling with friends. Jack was a loving husband, father, grandfather, and loyal friend to many. He will be greatly missed.
Calling hours will be held from 10:00 am – 12:00 pm on December 9, 2022, with service immediately following, at Edward J. Ryan and Son Funeral Home, 3180 Bellevue Ave., Syracuse.
In lieu of flowers, donations may be made to St. Camillus, 813 Fay Rd., Syracuse, NY 13219.