3180 Bellevue Ave | Syracuse, New York 13219 | Phone: (315) 468-3443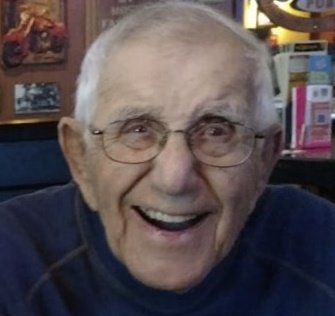 Obituary of Robert L Jankowski
Robert "Jake" Jankowski, 88, of Syracuse and Camillus passed away peacefully on Tuesday, February 06, 2018 with his family by his side. Jake served with the US Navy during the Korean Conflict. For 35 years he worked tirelessly at "The Phone Company." He was a member of Holy Family Church and the Old Rascals. His passions were golf and going to Red Sox games at Fenway Park. He enjoyed spending time with his family, friends and watching SU basketball.
Jake is survived by his loving wife of 59 years, Sydney M., children; Judy, Elizabeth (David) Herboldt, and Jim (Ruth Fitzpatrick) and several nieces and nephews.
A funeral service will be at 9 a.m. on Saturday, February 10, 2018 at Holy Family Church, 127 Chapel Dr. Calling hours will be held on Friday from 5 p.m. to 7 p.m. at the Edward J. Ryan and Son Funeral Home, 3180 Bellevue Ave., Syracuse. Burial will be in Onondaga County Veteran's Memorial Cemetery.
In lieu of flowers, donations in Jake's memory may be made to the Fairmount Fire Department, 4611 W Genesee St., Syracuse, NY 13219