3180 Bellevue Ave | Syracuse, New York 13219 | Phone: (315) 468-3443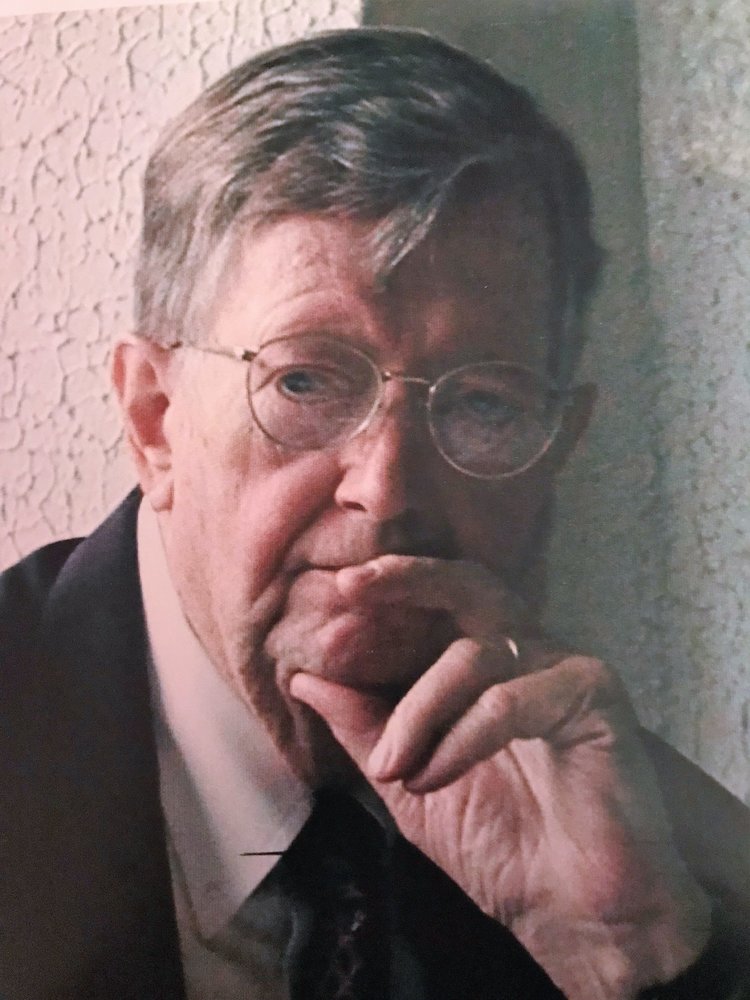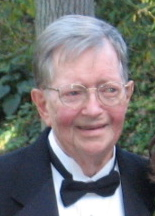 Obituary of Leon M. Wickersham
Leon M. Wickersham surrendered his active membership in the Greatest Generation February 7, 2018 while under the compassionate, loving, and ever watchful care of the staff at the Nottingham RHCF in Jamesville, NY. Born December 28, 1922 to Leon M. and Winifred (Fager) Wickersham, "Wick" was raised in Wilmington, DE graduating from Pierre S. DuPont High School. He joined the US Navy and served as a hospital corpsman. It was there he met a Navy nurse, Lois Nelson and they were married in Eagle Mountain Lake, TX in the summer of 1945. After the war, they settled in Wilmington, then moved to Lois' hometown of Racine, WI where they were both employed at Western Printing, printers of the Little Golden Book series. Wick became active in the Labor movement and served as President of Local 54, the Racine local of the Amalgamated Lithographers of America. In 1960, Wick was tapped to serve as Executive Assistant to Kenneth Brown, the International President of the ALA. Together, they grew the union through numerous mergers into the Graphic Arts, and then the Graphic Communications International Union and formed a lifelong bond of friendship in the process. With their office in Manhattan, Wick moved his family from Racine to West Nyack, NY. The family relocated again in 1971 to Rockville, MD as the office moved from NYC to Washington, DC. Wick retired from the GCIU in 1986.
Wick was a proud member of the Family Motor Coach Association, the Lions Club, and served as a scout leader and council member of the Lutheran churches his family attended. He enjoyed golf, traveling, and "camping" with the grandkids in his motor home. Ever the craftsman, he was a professional with a camera, an artist with stained glass, a journeyman painter and wallpaper hanger, a jack-of-all-trades with the confidence and determination to take on new challenges and learn new skills – an attitude he took pride in cultivating in his children. Not only was Wick revered for his accomplishments and achievements as a leader in trade unionism, but moreover for the example he set as a father and the sense of humor that Alzheimer's could not defeat. He taught us to fight for the underdog, to value hard work and take pride in what you do, and to be principled, assertive, and compassionate.
Wick was predeceased by Lois, his wife of 56 years, his brother Jack, and his good friend, Ken Brown. He is survived by his children Sharon (David) Carson of Eaglesmere, PA; Jim (Karen) of Syracuse, NY; Patti of Springfield, VT; and Michael of San Antonio, TX. Also surviving are grandchildren Matt, Emily, Caitlin, Meghan, Ali, Ryan, Claire, Patrick, and Emmett and great grandchildren Avery, Sam, Lillian, Clara, Colette, Elva, Otto, Ulysses, Cannon and a player under contract but yet to be named. Also surviving is Wick's beloved robotic cat, Louie.
The family wishes to thank the staff of the Nottingham RHCF for the kindness, compassion, and courtesy they extended to Wick over the six years he spent with them. "They treat me like royalty," he would often say. "I couldn't have found a better place." Too many to name, you have been family, angels, and more than we could have ever imagined.
An interment of Wick's ashes will be held privately at a time and date TBD. Contributions in Wick's memory may be made to The Resident Forum for the benefit of the staff at the Nottingham, 1305 Nottingham Road, Jamesville, NY 13078.