3180 Bellevue Ave | Syracuse, New York 13219 | Phone: (315) 468-3443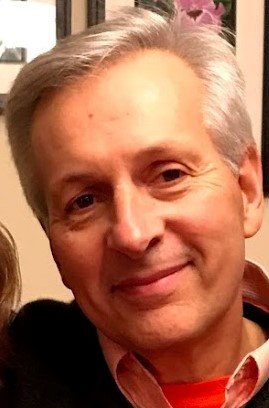 Obituary of James Adydan
James "Jim" Adydan, 62, passed away on 4/16/18 after a hard fought battle with pancreatic cancer. With the love, outpouring of support, and prayers of family and friends he believed he could beat the odds and win against this deadly disease.
Born in Syracuse, Jim attended Sacred Heart Academy where he was a stellar basketball player in the parochial league. He graduated from Onondaga Community College. Jim was part owner of the Lazarski, Wrobel, Adydan Insurance Agency. Jim shared his love of sports by coaching and helping out with his children's little league, soccer, and basketball teams as they grew up. He loved nature, vacationing with his children and grandchildren, boating, teaching his grandchildren how to fish, golfing, playing basketball with his Solvay-Geddes Youth Center buddies, and spending time with family and friends.
Jim is survived by his wife, Susan, the love of his life, married for 43 too short years. Jim always said his biggest accomplishment in life was seeing what wonderful adults his children Eric, Jessica, and Scott became. Their spouses Katy Kale, Bryant Nikodem and Maribel were loved as if they were his own children. He will be dearly missed by his grandchildren that he loved, cherished, and adored; Carter, Lily and Lucy (Nikodem), and Ella and Nicolas (Adydan). Also survived by siblings, Michael (Cynthia), Thomas (Joanne), and Kathy, in-laws, Dorothy (James) Wagner. Admired uncle to many nieces and nephews. Jim was predeceased by his parents, Chester and Dorothy Adydan, in-laws Stanley and Vi Lazarski, and sister-in-law, JoAnne Mangin.
Jim's family will forever be grateful to the incredibly caring and sensitive health care professionals that were a bright spot of the difficult journey Jim endured with his illness.
A memorial service will be held on Saturday, April 21, 2018 at 10am at St. Patrick and St. Brigid's Church, 216 N. Lowell Ave. Calling hours will be held on Friday from 4 to 7pm at the Edward J. Ryan and Son Funeral Home, 3180 Bellevue Ave. Burial will be private.
Donations may be made to the National Pancreatic Cancer Foundation; NPCF, P.O. Box 1848, Longmont, CO 80502.