3180 Bellevue Ave | Syracuse, New York 13219 | Phone: (315) 468-3443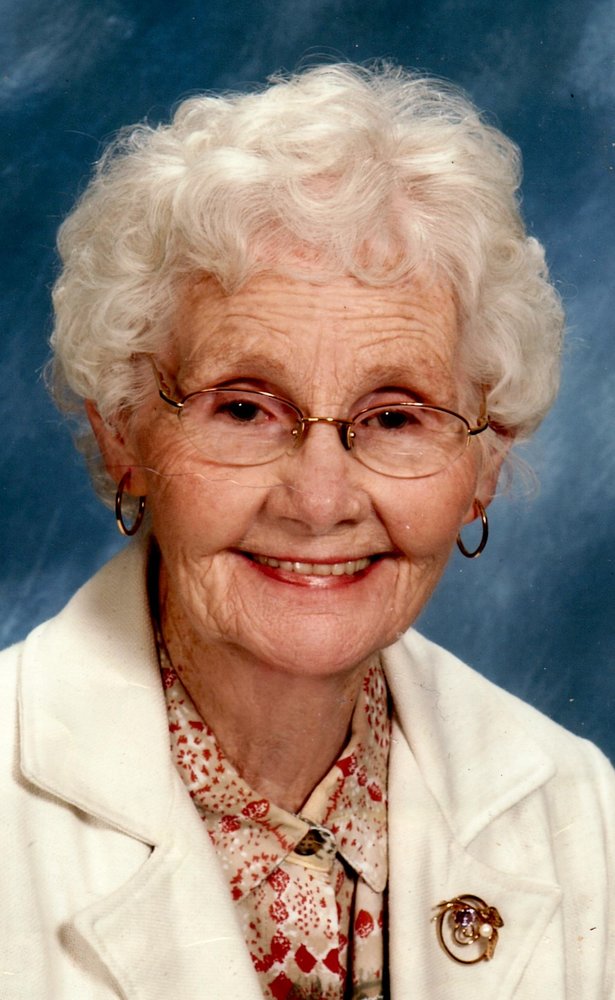 Obituary of Kathleen Zbikowski
Kathleen Gwendolyn (Dicks) Zbikowski, 95, of Syracuse passed away April 19, 2018 at Loretto. Kathleen, also known as Kay, Mom, Gran, Prim, Proper, and Particular was born June 9, 1922 in the "Bont" in Pontardulais, S. Wales to William and Elizabeth Dicks. At 18, during WWII she worked in a munitions factory in Bridgend, inspecting 2 and 4 inch mortars. Amazingly, just after transferring from one factory to another, it was bombed. God was with her that day.
Kathleen met her husband, Joseph, a GI, at a dance at The Institute and the rest is history. She bravely came to US as a war bride with an 11-month-old baby (Angela), aboard ship, The Mauritania. There was a big mix-up and almost had to go back to Wales, but Joseph found her just in the nick of time. Kathleen became a citizen on December 4, 1956.
She brought up 5 children, in a tiny house in the city. She was strong, strict, but extremely loving and nurturing. Kathleen was quiet, demure, and mostly stayed in the background, but if you "ruffled her feathers," watch out. Many times, we "didn't have 2 nickels to rub together," but she made it all work. Sunday dinner together was a must for everyone. Family first.
Kathleen worked at Van Duyn in the dietary department, a hard, demanding job for 17 years. She became very ill at 47, but God kept her strong and she fought her way back to us. She never gave in to self-pity, physical pain or negativity. All the special aides and nurses who took care of her needs at Loretto at the Cunningham, loved her sweet, kind and helpful nature and determination to keep moving! She was truly loved by all and we are blessed to have her as our mother, wife to our dad, and gran to all the children she loved so very much.
She was a communicant of Our Lady of Lourdes Church and was a member of the Altar and Rosary Society. Kathleen volunteered during Lent at the Friday night fish fry at Our Lady of Lourdes until she was 90.
Kathleen was:
K Kind, kindhearted, kissable
A Attentive, amiable, affectionate, always thinking of others
T Tender, tough as nails, trustworthy
H Happy, helpful nature, humble, honored God, heart of the family, huggable
L Loving, loyal, loved God, lovely, loved to see her children together, loved to laugh and listen to stories, loved to dance, loved unconditionally
E Enduring, Exceptional
E Empathetic, extraordinary, evading the answer to a question
N Nurturing, nocturnal
Her favorite words and expressions were Pet, love (meaning sweetheart); Niggly (a Welsh term she used when something hurt or was bothersome); Oh really!; "Well Ye I'm Blessed" (meaning you've got to be kidding); Sure as Eggs! (meaning if it falls, it breaks); You're Joking!; Let me do that!; Let me help you!; Aren't you cold; Don't you need a jacket or socks?; Can't find my teeth!; Can't find my glasses. They'll turn up; She's the cat's mother; Oh Laws; Well, well, well; Oh sweetheart; You know what they say; Oh, I didn't like to ask.; and If you live horse, you'll have hay (meaning a horse in a barn is given hay, but that's all they get; you need to be a go-getter).
Kathleen was a house wife and an amazing mother, and she had her list of things not to do. You were never to talk or fool around in Church, ever; never talk with your mouth full of food; never throw rolls at the dinner table or squirt a can of whipped cream directly into your mouth; never tell a lie but keep a secret and always love each other and say your prayers.
Kathleen was predeceased by her parents, her husband, Joseph, her brother, Cyril Dicks, and son-in-law, Thomas Cost.
She is survived by her children; Angela Bethka (Norm), Francis Zbikowski (Lisa), Michael Zbikowski (Mary), Patricia Cost, and P. Brian Zbikowski (Rene), 13 grandchildren (21 including spouses); Karin and Jim, Gregory and Kristina, Geoffrey and Maggie, Kathryn, Andrew, Audra and Tim; Amber and Aaron, Blake and Jesalyn; Alex and Rachel, Jason, Patrick, Jessica; and Zachary and Dawn; 14 great-grandchildren; Molly, Megan, Emma; Drew, Avery, Sam, Lee, Taylor, Bailey, Dylan, Brandon, Carlynn; Noah and Olivia, sister-in-law, Rose Dicks, and several nieces and nephews.
We will miss her hugs that envelop you. It's like having a warm blanket around you and you feel safe and loved. She will truly be missed but will always be present in our lives.
We love you Mom, we love you Gran!!
Services will be held Tuesday, April 24th at 11:00 am at Our Lady of Hope Church; 4845 S. Salina St. Syracuse. Burial will be in St. Mary's Cemetery. The family will receive friends from 10:00 to 11:00 am at the church prior to the service.
In lieu of flowers, donations may be made to the Alzheimer's Association; 441 W. Kirkpatrick St. Syracuse, NY 13204.