3180 Bellevue Ave | Syracuse, New York 13219 | Phone: (315) 468-3443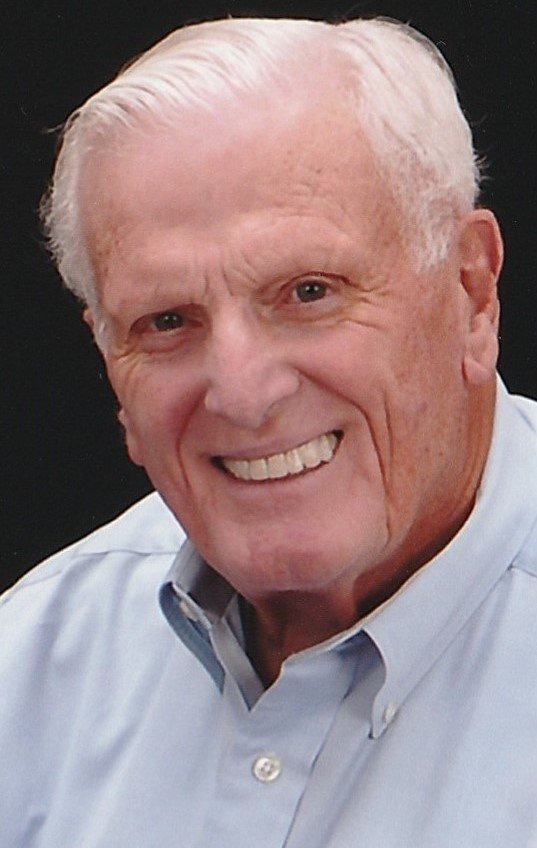 Obituary of Lee Belle
Lee L. Belle, beloved husband, father, grandfather, brother and friend, died on May 12, 2018, at home with his wife and daughter at his side.
Lee was born in Newark, NJ on March 22, 1928. His family soon moved to Syracuse where he lived most of his life. He grew up on Cannon Street, his dad Oscar a stock broker and mom Jean a homemaker, with his siblings Henry, Jack and Joanne.
Lee graduated from Central High School in 1946. He was class president and always had an energetic, engaging personality. Lee graduated from Syracuse University in 1950 and was a member of the Sigma Chi fraternity.
After college, Lee enlisted in the U.S. Navy and was stationed at Quonset Point, RI. His service included an 11-month commission on the U.S.S. Leyte. He had the privilege of working as a lieutenant in military intelligence at the Pentagon and finished his service in the Naval Reserve. He received a National Defense Service Medal.
Lee found his perfect career in commercial real estate sales, working for Eagan for 25 years and then Wilmorite as a vice president until his retirement. He helped develop the Camillus, Shoppingtown and Great Northern Malls. Many years of having his office at a mall turned him into an excellent shopper; he loved finding a deal.
The love of Lee's life was his wife "Suzy." They enjoyed 51 wonderful years together, most at their home on Glenfield Drive. Lee had one child, Cyndi, who he treasured. He adored his grandchildren, Zoe and Lee, who enjoyed countless sleepovers with Mimi and Papa and some amazing trips together.
Lee and Sue also enjoyed time spent in Sea Pines, Hilton Head Island and Bear Lakes, Florida with family and friends for many years.
Other business interests of Lee's were his partnership in The Back Door from 1972-1990 with Brian Elwell and Jack Gardner and The Golfers Dome from 2002-2007 with his son-in-law Sean.
Lee's true love, other than his family, was golf. Over the years he was a member of Lake Shore, Drumlins, Tuscarora, Bear Lakes in Florida, and mostly notably, Bellevue, where he belonged for over 60 years. A competitive golfer, Lee counted among his fondest memories hard-fought matches along with many laughs and great friendships.
Lee enjoyed a healthy, active life until the last few years and Sue and Cyndi would like to thank his aides Nicole and Jamie for their care and dedication as well as family and friends for their support through a series of challenging health issues.
Lee is survived by his wife Suzanne W. (Gruman) Belle, his daughter Cynthia Hynes and son-in-law Sean, and grandchildren Zoe Marie and Lee Michael. He is also survived by his sister Joanne Belle (Syracuse) and brother and sister-in-law John E. and Elizabeth (Dygert) Belle of Doylestown, PA and several nieces and nephews. He is predeceased by his parents, Oscar and Jean (DiMarzio) Belle and brother Henry M. Belle.
A Mass of Christian Burial will be held at 10am on Thursday, May 17, 2018 at St. Michael's St. Peter's Church, 4782 W. Seneca Turnpike. Calling hours will be held on Wednesday, May 16 from 4 to 7pm at the Edward J. Ryan and Son Funeral Home, 3180 Bellevue Ave. Syracuse. Entombment will be in St. Mary's Mausoleum, DeWitt.
Donations in Lee's name can be made to St. Michael's St. Peter's Church; 4782 W Seneca Turnpike, Syracuse, NY 13215 and Hospice of CNY; 990 7th N St, Liverpool, NY 13088.