3180 Bellevue Ave | Syracuse, New York 13219 | Phone: (315) 468-3443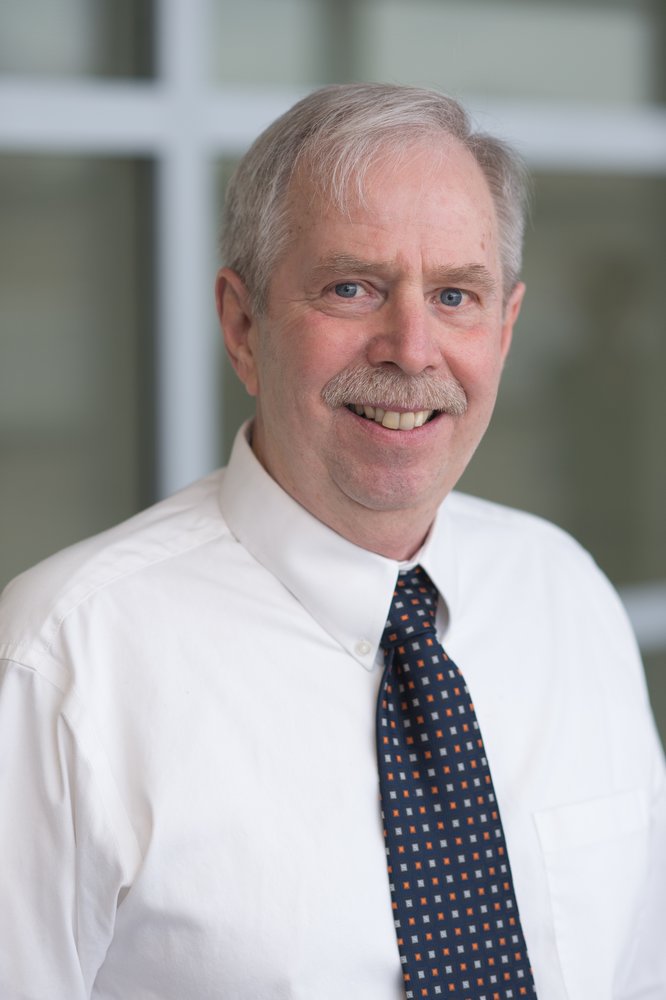 Obituary of Frederick Easton
Frederick F. Easton II, 68, passed away on June 29, 2018 surrounded by his family.
Born in Sarnia, Ontario to Lyla May and Frederick F. Easton, Fred grew up in Port Huron, Mich. and later Salinas, Calif. He studied business administration at California State University in Fresno where he went on to earn an MBA. In 1971, during his senior year, he met his future wife, Sally Jo; their memorable first date involved catching frogs in preparation for a frog jumping competition in Calaveras County. He worked for Pacific Gas and Electric before returning to academia.
After earning his Ph.D. in operations management from the University of Washington, Fred went back to Fresno to lecture before moving across the country with his family in 1986 to teach at Syracuse University. During his years on the West Coast, he developed a lifelong passion for cycling, sailing, skiing, camping and aviation. He also acquired a 1967 Volkswagen Beetle, which he brought with him to Syracuse and lovingly restored over the years. It was one of his hallmarks around town.
A dedicated professor of supply chain management, Fred taught at the Martin J. Whitman School of Management at SU for 32 years. He educated and mentored generations of master's and doctoral students, and served the university on a number of committees, including the Robert H. Brethen Operations Management Institute, which he helped establish and directed for 15 years. He was also involved with the Central New York and student chapters of APICS (American Production and Inventory Control Society) for 23 years. Through these avenues, he invested his time and talents to supporting education outside of the classroom, and helped advance and fund meaningful research projects.
Fred was passionate about research, authoring nearly two dozen papers over the course of his career focusing on operations and labor scheduling in supply chain management. He held editor roles for several industry publications, and was named an Outstanding Associate Editor by Decision Sciences in 2013.
His most recent co-authored work, "Swarm Staffing for Inpatient Respiratory Care," was a semi-finalist for the prestigious Franz Edelman 2016 Award. This paper was also accepted to the ninth annual European Decision Sciences Institute Conference in Udine and Venice, Italy, in June 2018.
An avid and accomplished cyclist, Fred logged about 1,500 miles per year, competing in races like the Highlander Cycle Tour, a century located around Canandaigua Lake. He enjoyed traveling abroad with his wife and daughters, staying abreast of current events, and was virtually unbeatable in family games of ping pong and Scrabble. A lifelong learner, Fred's most recent pursuits in his free time included studying French and perfecting his homemade pizza recipe. His family will remember him as an immensely curious, hard-working, humble, gifted, generous and brilliant man who was supportive and kind to everyone he encountered. Fred was a role model and North Star to his daughters, and he was devoted to his wife.
Fred is survived by his wife of 43 years, Sally Jo Easton; his two daughters, Kathryne Isabelle and Jennifer May Easton, and their respective partners, Matthew Fore and James W. Sargent IV; his brothers, George and Timothy Easton; and his nephews and nieces.
The Easton family will host a celebration of Fred's extraordinary life on Saturday, Aug. 11 at 1 p.m. in Flaum Grand Hall at the Whitman School on the SU campus. On the morning of Aug. 12, Fred's family and friends will participate in the Great Race, a team triathlon in Auburn, N.Y., in which he competed as the team cyclist with his family for 15 years.
In lieu of flowers, we invite you to make a donation to the Whitman School at SU in Fred's name, where his family and colleagues are establishing a scholarship to continue his legacy.
Please send donations to:
Whitman Development Office