3180 Bellevue Ave | Syracuse, New York 13219 | Phone: (315) 468-3443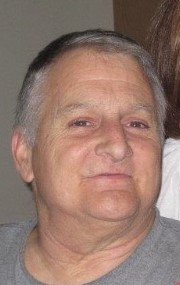 Obituary of James Huntley "Jimbo" Blaich
Jimbo Blaich, 67, of Westvale, passed away on Friday, August 17, 2018. He was a phenomenal athlete; he made first team all-county for football, baseball and basketball during his years at Westhill. After high school, Jimbo enlisted in the US Navy. Jimbo was a loving husband, father, grandfather and friend. He will be remembered for his love of the Pittsburgh Pirates, strength, sense of humor, and endless stories about his many "adventures."
Jimbo is survived by his two daughters, Jessica (CJ) Sierotnik, Stephanie (Aaron) Blaich, son, Kevin, his grandson Christopher, granddaughter Lilly, and brother Greg (Terry). He is predeceased by his wife, Patti and his parents, Mary and Donald.
Calling hours will be held on Monday, August 20, 2018 from 4 to 7pm at Edward J. Ryan's and Son Funeral Home in Syracuse. A service will immediately follow.
In lieu of flowers, donations can be made to The Centers at St. Camillus at 813 Fay Rd. Syracuse, NY 13219.