3180 Bellevue Ave | Syracuse, New York 13219 | Phone: (315) 468-3443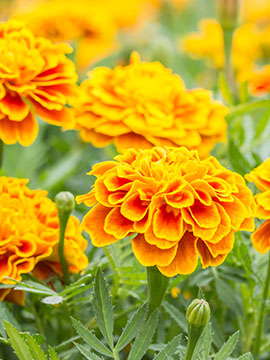 Obituary of Piper Humbert
Piper Faith Humbert
November 14, 2018 - November 17, 2018
It is with great joy we announce the life of Piper Faith Humbert, born November 14, 2018. We spent three full days with an amazing baby girl, who loved to be snuggled and was showered with love and affection every moment of her life. The impact Piper had on not only our family, but everyone around her, is astounding. She did the good of two lifetimes in just three days. Piper Faith passed peacefully at her home, in her parents' arms on November 17, 2018.
Our beautiful baby girl's strength and determination to fight for time with the people who loved and will forever cherish her was awe inspiring. It seems she understood that the extra moments she fought for would provide us the strength to carry on.
Piper Faith Humbert was never happier than when held by her loving mother, Amber Humbert. Piper's father, Thomas Humbert, fell in love with his third baby girl before he met her, and cherished every moment with her. Piper is lovingly remembered by her sisters, Haddie and Savannah. Piper's grandparents are Mark & Lisa Humbert of Rose, NY, and Jack & Susan Hayes of Baldwinsville, NY.
We can never adequately express our gratitude to the multitude of family and friends who gave us love, support, meals, childcare, and most importantly: prayers.
Although we will not see Piper Faith blossom on earth, she is in our life's journey forever. It is with full hearts that we will remember her adorable button nose, gorgeous dark auburn hair, irresistible full cheeks, and perfect little toes. Piper, there are no words to say how much we love you; "I promise if love alone could have kept you here, you would have been on earth forever." Services will be private
In lieu of flowers, please express to those you hold dear just how treasured they are in your life.