3180 Bellevue Ave | Syracuse, New York 13219 | Phone: (315) 468-3443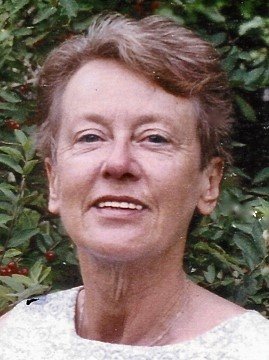 Obituary of Marion K. Alderman
Marion K. Alderman died on Saturday, January 19, 2019. She was 92.
Those who expressed surprise at how she was able to keep going, despite a recent illness, underestimated her capacity for stubbornness.
​Marion was a remarkable woman. She had four daughters in 3 ½ years (pre-Pampers), but her household ran like clockwork. Her organizational skills would have made Marie Kondo blush.
She learned to play the organ in her youth, and thereafter, no church she joined lacked a youth choir.
She was non-judgmental, generous with her time, and a mechanical whiz who could repair anything, whether it be a stubborn washing machine or faulty plumbing.
She hated gossip and pretension, and having grown up during the Great Depression, she never lost her appreciation for frugality.
Automobiles were never to be purchased new, toilet paper should never exceed 1-ply, and the Dollar Store and Goodwillwere just as good as Saks.
She loved her vegetable garden, and during most of her adulthood, hundreds of jars of canned fruits and vegetables were neatly stacked on shelves in the basement. Nevertheless, she wasn't a "gifted" cook, a fact that she would happily admit. A dash of paprika—"for color"—was about as adventurous as shewould get.
Having no formal education beyond high school, she understood the importance of education, and every Saturday for years, she took her children to the local library, where they each checked out the maximum allotted ten books. She never interfered with their selections, even when daughter Paula insisted on checking out "Bread and Jam for Frances" for the 20th time.
She never complained, and could even describe the seven years, from her late teens through her early twenties, that she spent in a sanitorium for tuberculosis, in positive terms.
If there is a gene for sentimentality, she lacked it, as she eschewed drama and excessive displays of emotion.
During a nine-month period in 1988, Marion lost her husband, her mother-in-law (who lived with her) and a daughter and son-in-law (in the bombing of Pan AM 103). After the later event, sensing that some people might not know what to say to her, she made it a priority to approach them first, so that they would not be uncomfortable.
Not one to indulge in self-pity, the next year she hosted three teenage high school exchange students (from Spain, Germany and Lockerbie, Scotland), and fulfilled a life-long dream to learn to fly.
She got her pilot's license at age 64.
After that, when her daughter's employment as a flight attendant allowed her to fly for free, she traveled extensively, carrying a single homemade satchel over her shoulder containing everything she needed. She favored Switzerland most of all, though she probably was biased because her mother's and father's families had emigrated from there.
She loved her cats and dogs, especially Comet and J.J., the later whom she insisted "looked fine," even when the extra treats and meals she gave him had made him quite overweight.
After her beloved second husband, Ed, died, she temporarily tried apartment living, but there were no walls to paint, no appliances to fix, and no lawns to mow, so, at 83 years old, she bought a house.
There, she continued growing and canning her tomatoes and beans, mowing the lawn, and putting up shelves and painting walls.
She was a wonderful mother, sister, grandmother and aunt, and most importantly, a role model, and she will be sorely missed.
Marion was preceded in death by her parents, Benjamin and Katherine (Schneider) Morey, founders of Morey's Cider Mill; her daughter and son-in-law, Paula (Alderman) and Glenn Bouckley; her husbands, Dr. Gordon Lee Alderman and Edward Jablonski; her grandson, Brandon Charles Boyer; and two brothers and sisters-in-law, Howard and Doris Morey, and Robert and Arlene Morey; her niece, Nancy Morey Czapla; and her friend and travel companion, John Faust.
She is survived by her daughters, Martha Alderman (Brad) Boyer, and Laura and Lisa Alderman; granddaughter, Erin Boyer (Jeff) Healy; great-granddaughter, Ireland Healy; brother, Gwynn Morey; and several nieces and nephews.
A memorial will be held at the Taunton Memorial Presbyterian Church on Saturday, May 11th, at 2:00 p.m.
Contributions in Marion's name may be made to the Taunton Church, Echo Meals on Wheels, or any animal rescue organization.