3180 Bellevue Ave | Syracuse, New York 13219 | Phone: (315) 468-3443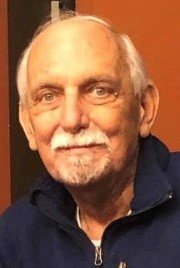 Obituary of Edward "Lucky Eddie" Wisniewski
Edward "Ed" Wisniewski was welcomed into the Lord's home on Friday morning by his wife, Sandra "Sandi" Wisniewski, who has been patiently and unselfishly waiting for the last 8 years. Ed lived his life like he loved and cared: completely, honestly and with no regrets. He touched all who were fortunate enough to pass into his world. His picture should reign in the dictionary next to; father, husband, friend and worker. Ed will be forever remembered for his work ethic and passion to help in the HVAC community.
We will all miss his colorful greetings and no filter responses. With family always being his first priority and commitment; the Marine Corp was a close second and we are all grateful for his service.
Ed is survived by his children, Mark (Pamela) and Karen (Jim) Walser; and grandchildren, Zach, Eddie and Keegan.
A Funeral Mass will be held Friday, February 1, 2019 at 10:30 am at Holy Family Church, Syracuse NY. Calling hours are 4 to 7 pm, Thursday at the Edward J Ryan and Son Funeral Home, 3180 Bellevue Ave., Syracuse, NY. Burial will be in Onondaga County Veterans Memorial Cemetery.