3180 Bellevue Ave | Syracuse, New York 13219 | Phone: (315) 468-3443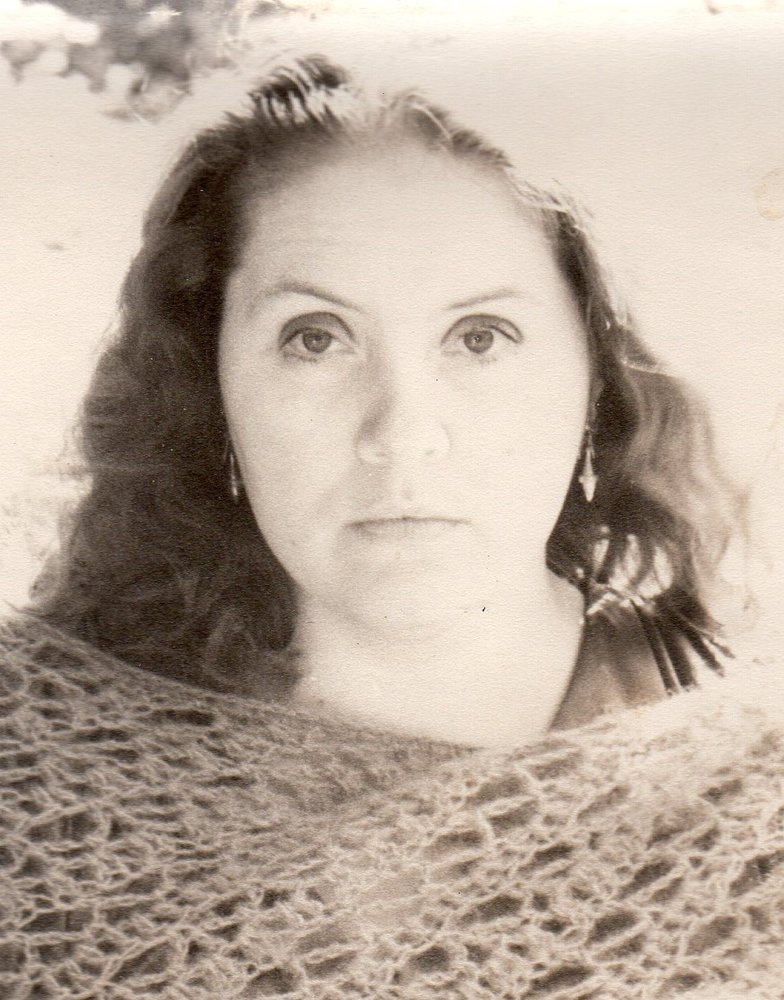 Obituary of Mary O'Brien
On the 16th day of February 2019 in the 68th year of her life, Mary Michele Theresa O'Brien was released from her mortal existence and ascended to the Rainbow Bridge into the rapturous embrace of her beloved hounds- Boru, Brit, Sean, Tramore, Banshee, Esme, Eibhleann, Duibheasa, and Tuathla. Though she fought to regain her health after an 8 month battle of relentless challenges, following major surgery, her valiant heart finally tired and she peacefully passed in her sleep.
Mary was a lifelong resident of Syracuse, the first of four children born to Francis and Marcia Birklin O'Brien, both who predeceased her. Also predeceasing Mary were her grandparents, George and Wilhelmina Birklin and John and Isabelle O'Brien.
Mary graduated from Syracuse Central Technical High School and attended Syracuse University. She began her 44 ½ year career with SU on March 21, 1973 in the E.S. Bird Library, starting in the typing unit of the library processing center and then on to the media/copy services as secretary to the director, then to cataloging new acquisitions and finally to Archives and Records Management as Reference Archivist. She always said she worked her way up from the basement of Bird to the top floor.
Mary loved her position in Archives. She enjoyed the research and the challenges in finding answers for clients, encompassing faculty, staff, students, Alumni, and the general public. She knew SU's history from its inception on March 24, 1870 (celebrated yearly as Orange Day) to the day of her retirement on September 15, 2017. This knowledge was invaluable when she and her colleagues Edward Galvin and Margaret Mason wrote a book on the History of SU, which is in the Library of Congress.
Mary felt that the most important work she performed during her time in the Archives was the support and care given to the families of the victims of the Pan Am 103 terrorist bombing. She believed in fulfilling Chancellor Melvin Eggers promise of never forgetting the students, that they would always be a part of SU.
Other accomplishments at SU included helping to establish the union for library workers, winning the juried "On Your Own Time" competition a number of times, (also being invited to judge several of the competitions), and becoming a member of the Hendricks Chapel Quilters which she continued to be until her death. The HCQ is a service organization that donates handmade quilts to non-profits. When Positively Pink, a non-profit that supplies free mastectomy pillows to surgeons' offices, found its supply was low, they appealed to the HCQ for help. Mary not only donated 72 yards of fabric, but personally cut out the pillow and case pieces to facilitate faster assemblage by the group. Over 145 pillows were made. The massacre at Sandy Hook Elementary School inspired Mary to make 26 quilts that semester in memory of the victims.
Since her 20's, quilting has been Mary's chosen art form. She helped to hand piece and quilt the raffle quilt at the 2nd Lafayette Apple Festival, benefitting the town's library. This passion for quilting led to the purchase of fabric- a GREAT deal of fabric. Quilters have a saying, "She who dies with the most fabric wins." Ladies and gentlemen, we have a winner!
Mary was a faithful blood donor - every 56 days, 6 times a year. In 2008 she and her twin were honored with the American Red Cross' Real Heroes Blood Donor Award. She was very disappointed not to be able to earn her 26th gallon pin in 2018 (2 pints shy). However, her lifetime donation of 206 pints helped save 618 lives. Mary herself received blood transfusions during her surgery and recovery. Our family gratefully thanks those generous benefactors whose donations provided us with more time to spend with her.
In addition to quilting, Mary loved classical music (Vivaldi, Mozart, and the Baroque period, in particular), art (Impressionism, especially Van Gogh) and the theater (a Canadian vacation to visit the Stratford Festival was a yearly adventure!)
Her deepest love was for her hounds. She had a 45-year love affair with Irish Wolfhounds. After seeing a photo of an Irish Wolfhound when she was ten, Mary waited 14 years until she welcomed her first hound, Boru, into her heart and home. Due to her love of the breed, she was attending the 2011 Irish Wolfhound Club of America's National Specialty in Geneva, NY when the competition came to a dead halt because the National Anthem had not been performed. The co-chair of the event pressed Mary into service and she delivered a perfect a cappella rendition. She always said it was one of her proudest moments.
Mary is survived by her beloved twin sister, Margaret O'Brien, brothers and sisters-in-law, Michael and Lynette O'Brien, Martin and Valerie O'Brien, niece and nephew-in-law Elizabeth and Christopher Hickey, great niece Raelyn Hickey, her Aunt Isabelle Carter and a host of loving family and friends.
The family would like to gratefully thank the doctors and staffs at both Crouse Hospital and Bishop Rehabilitation and Nursing Center for their loving care of Mary, in particular Crouse's 3rd Floor ICU.
A Celebration of Life will be at 7pm on Monday, February 25, 2019 at the Edward J. Ryan and Son Funeral Home, 3180 Bellevue Ave. Calling hours will be held from 4 to 7pm at the funeral home prior to the service. A spring burial will be planned.
In lieu of flowers, Mary's family would appreciate donations to her favorite charity, The Irish Wolfhound Foundation, David Milne, Treasurer, 150 Creek Road, Phillipsburg, NJ 08865