3180 Bellevue Ave | Syracuse, New York 13219 | Phone: (315) 468-3443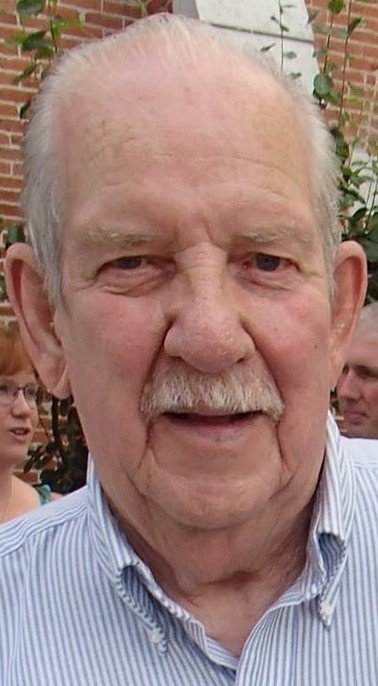 Obituary of Richard J. Doner
Dick "Buttsy" Doner, 83, passed away peacefully in his home on May 1, 2019 after a short illness, leaving his lifelong home feet first as he always planned and requested. Buttsy was a proud (very proud) lifelong resident of Tipperary Hill, Syracuse, and the self-proclaimed Mayor of Tennyson Avenue. Buttsy served honorably in the U.S. Navy from 1955 to 1957, and on the Syracuse Fire Department for 33 years from 1960, retiring in 1993. He valued hard work and showed it by working many additional part-time jobs through the years, including hall monitor at Fowler High School, bartending at Wheeler's Restaurant, security at the NY State Fair, appliance delivery for Alex Jones Electric and courier at Statewide PPO. Together with his sons, he founded and supervised the Dirty Mick Construction Company, which lasted all of one job. He was a parishioner of St. Patrick's Parish of Tipperary Hill, where he served as an usher and could always be found in the back pew, participating loud enough for Fr. Kevin to hear him from the alter. He was awarded the St. Patrick's Irish Festival Heritage Award in 2015.
He loved his family fiercely, and is survived by the love of his life, Jean, his wife of 57 years. He is also survived by his 5 children, Karen (Brian) Jones of Middletown, Delaware, Edward Doner, R.J. (Teresa) Doner, Pat (Kathy) Doner, and Kristen (Dan) Smith, all of Syracuse. He adored his 12 grandchildren, Patrick & Matt Jones, Jackson & Madison Doner, Michael & Andrew Doner, Kayleigh & Kyle Doner, and Peter, Molly, Kevin & Brendan Smith. He was predeceased by his granddaughter, Bridget Marie. He is also survived by his sisters, Teresa Punch and Norine Wilsch, and brother, Jerry Doner, and many cousins, nieces and nephews. He is predeceased by his parents, Nell & Edward, and his two older brothers, Bud and Robert.
He lived life to the fullest, enjoying his family and friends and countless celebrations. He never missed an Atlanta Braves game on TV and watched just about every movie ever printed in DVD form. He was the proud "Commish" of the Doner Invitational NCAA Tournament, winning three times. He took care of his neighbors by mowing lawns, clearing sidewalks, and making sure new residents on the street understood the rules of odd/even parking. Later in life, he ventured out of Tipp Hill on a daily basis to his unique version of an "adult day program" at Swallow's Restaurant, and had a table waiting for him every Sunday morning after church at Niki's Quick Cup. Tipp Hill lost a legend on May 1, but heaven is now a lot more fun. Signal 59.
Calling hours are Friday, May 3, 2019 from 4-7 PM at the Edward J. Ryan and Son Funeral Home, 3180 Bellevue Avenue, and Mass of Christian Burial at St. Patrick's - St. Brigid's Parish, 216 N. Lowell Avenue will be held on Saturday, May 4, at 9:00 AM. Burial will be in Onondaga Veteran's Cemetery, Howlett Hill Rd.
In lieu of flowers, donations can be made to St. Patrick's & St. Brigid's Parish of Tipperary Hill.