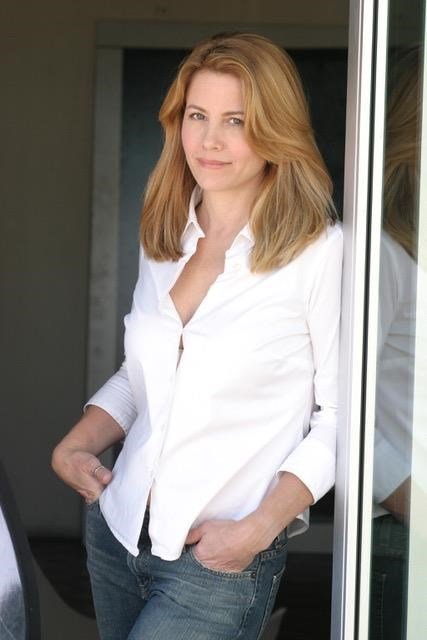 Obituary of Annie Bornhurst
Annie Bornhurst was born on Thanksgiving Day, November 28,1963 in Syracuse, New York and passed away peacefully at home Sunday, December 08, 2019 from Metastatic Breast Cancer. Annie loved her life in her beachside community for the last 11 years and it was on the beach that she married the love of her life Keith Wagner. Annie was an open, joyous, free spirit always welcoming anyone she met. Her kind and generous soul was always ready and willing to uplift one's spirit. Annie's distinctive, infectious laugh, smiling eyes, and love of life charmed you from the moment you met her and forever left its mark. In recent years she was very proud of obtaining her real estate license and in helping families find new homes. Annie had a variety of other talents and gifts outside her real estate career. A natural beauty, Annie began as a model in Florida for many national commercials before becoming one of the original Cinderellas at DisneyWorld- an early indication of her magical personality. Prior to real estate, she was a prop designer for the North Coast Repertory Theater and worked for several interior design agencies where her creativity and sense of style were able to thrive. Annie loved working behind the scenes and being part of a creative team in the film and television industry for over 10 years. She studied architecture and design at UCLA and Santa Monica College as well as acting with the Meisner Theater. Annie made it a point to return to the family summer home on the St. Lawrence River every year to spend time with her family with whom she was very devoted. Because of her compassion and beautiful heart she will hold a special place in the hearts of all of those that met her.
She is survived by her husband, Keith W. Wagner, her father, Robert A. Bornhurst, her four sisters-Gretchen Bornhurst Judge, Donna Pierce (Fred), Beth Bornhurst Preminger (Jim) and Kathryn Bornhurst (Thad Eckman). Her love for her nieces and nephews knew no bounds, Cole, Meaghan and Cailey Judge, Bobby, Elizabeth and Joey Pierce, and Liza, Sam, Gracie and Kai Preminger, Taylor, Gaby, Nathan, Aubrey, Olivia, and Gabe Wagner, and several grand nieces and nephews. Additionally, she is survived by her in-laws Lori, Mark, Sue and Cheryl Wagner.
Annie was preceded in death by her mother Keith Anne Bornhurst and brother-in law Ken Wagner.
In lieu of flowers, donations can be made to Most Holy Rosary Church, Syracuse, NY., or, PlantWithPurpose.org

A Funeral Mass was held on Wednesday, December 11, at 11:00am at St. John the Evangelist Catholic Church in Encinitas. A paddle out will be held on December 15 at Grandview Beach at 10am depending on surf conditions. In the event that nature does not cooperate an alternative place will be determined.
Internment will be at Assumption Cemetery in Syracuse, NY at a later date.
Funeral Service
11:00 am
Wednesday, December 11, 2019
St. John the Evangelist Catholic Church
1001 Encinitas Blvd
Encinitas, California, United States
Paddle Out
10:00 am
Sunday, December 15, 2019
Grandview Beach
1700 Neptune Ave
Encinitas, California, United States