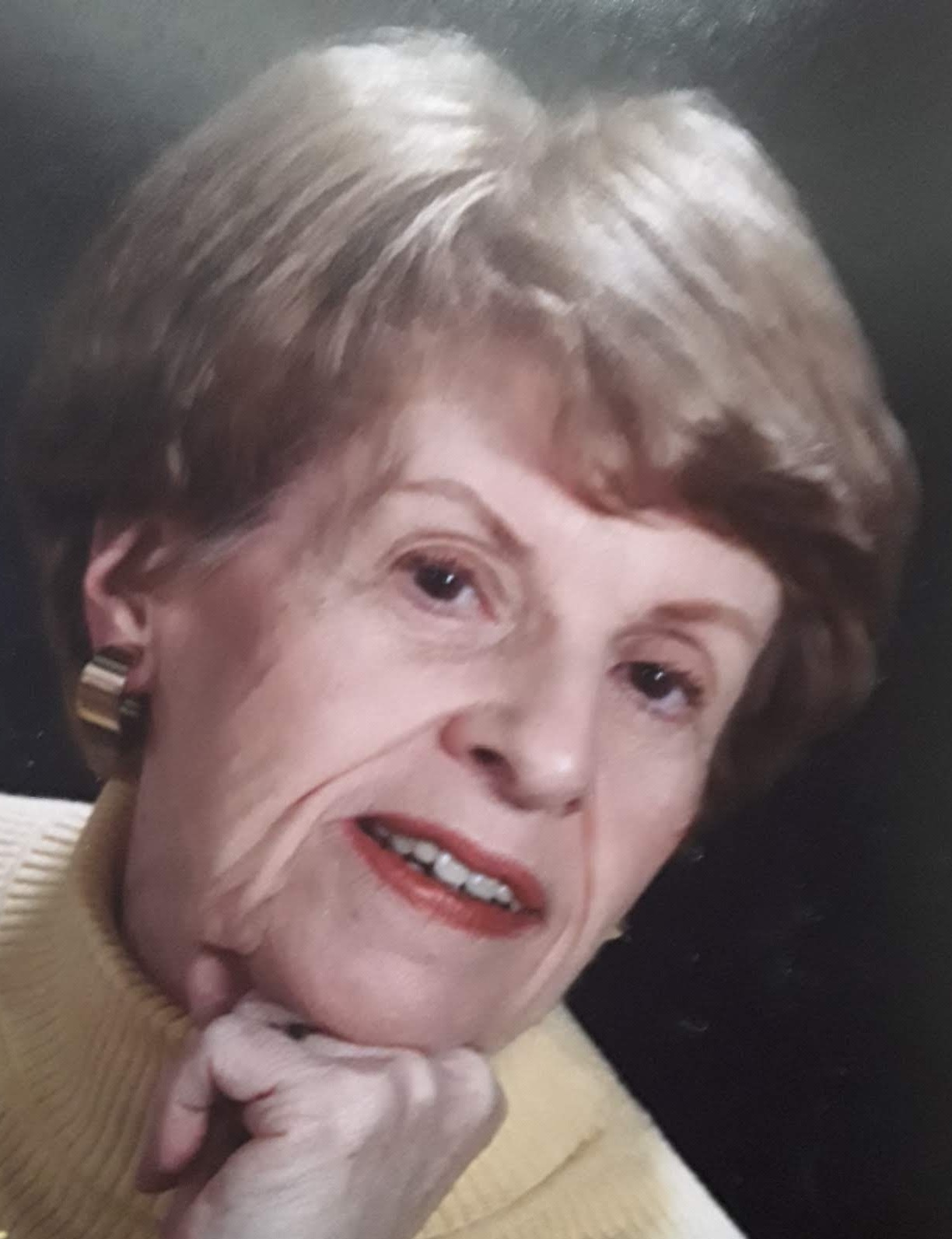 Obituary of Winifred Virginia Ferris
Winifred Virginia Ferris, 87, of Syracuse, died peacefully at home April 4, 2020 attended by her loving family, to join her dear ones who have gone on before in the household of God. Born August 20, 1932, Ginny was a lifetime resident of Syracuse, NY who graduated from Most Holy Rosary High School, and Lemoyne College, class of 1954.
She was a probation officer for Onondaga County for many years, where she worked tirelessly to turn the dreary pessimism of many a probationer into glad hope for tomorrow.
A communicant of St. Lucy's Church, Syracuse, NY; Ginny enjoyed visiting museums, libraries, Dancing Under the Stars, getting together with her college friends, and especially spending time with all her family.
She was predeceased by her parents, Percy James Mastin, and Mary Agnes Mastin, and a son, Paul D. Ferris. Ginny is survived by her daughter, Mary Lu Ferris of Syracuse, NY, sons, Richard D. Ferris of Syracuse, NY and Michael J. (Valerie) Ferris of Augusta, GA, brother, James (Fran) Mastin of Syracuse, NY, grandson, Reed Warner of East Syracuse, NY and many nieces, nephews, grandnieces and grandnephews.
"Above me and around me lies the unattained.
My spirit longs to walk the beckoning paths,
I fain would run, where now I inch along,
Yet, while I stumble on and drag my feet,
I keep my eyes upon the hilltops fair,
And take deep breaths of life giving air,
Not what I am but what I will be then
Gives strength, and breathes into my fainting soul,
The courage that still sends me on, and on
And steadies me to tread the dusty roads
Which lie between me and God's perfect eternal day."
Burial will be at St. Mary's Cemetery, DeWitt.
A memorial service will take place at a future date to be determined.
Donations I her name may be made to: CREDO Community Center; 595 West Main St., Watertown, NY 13601 or Pulmonary Hypertension Association; https://phassociation.org/.