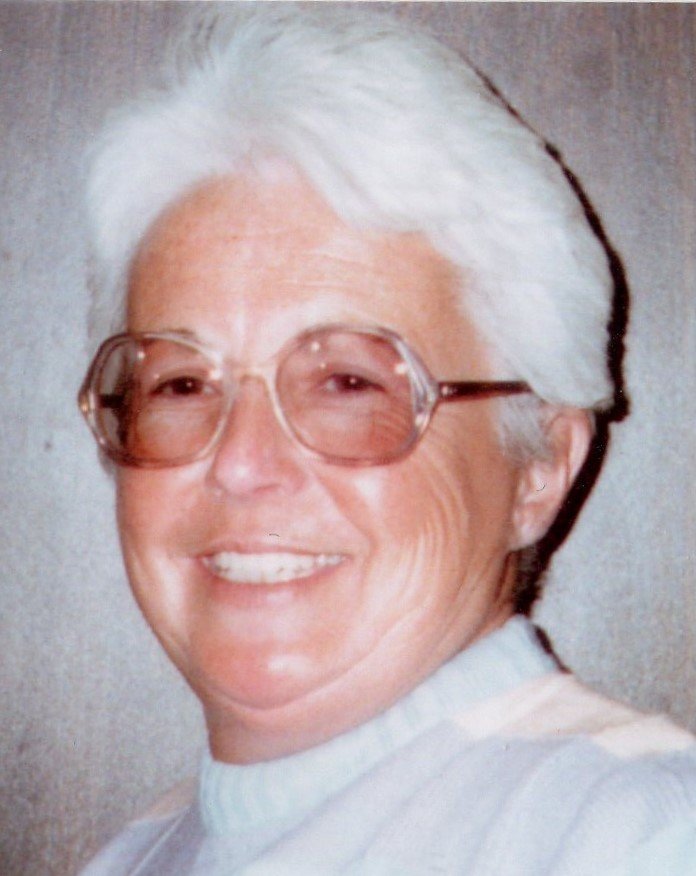 Obituary of Patricia Mary Sexton
Patricia M. Sexton, the fourth of five children of Thomas Sexton and Esther Quinn Sexton, was a lifelong resident of Syracuse. She was pre-deceased by all of her siblings: brothers Thomas, James and John Sexton and Sister Esther Thomas, CSJ, as well as sisters-in-law Virginia Corcoran Sexton and Elaine Moore Sexton and one grand-nephew, Philip Bernstein. She is survived by her sister-in-law, Mary Jane Calkins Sexton, 20 nieces and nephews and many grand-nephews and nieces.
She will be remembered as loving, compassionate and generous. Her high spiritedness routinely brought comfort and joy to her family and friends as they turned to her for guidance or support. Although dedicated to her giving nature, she always had time for a little fun or to belt out a Broadway tune. At times she could seem larger than life.
Upon graduation from high school, Pat began a 33-year career at the New York Telephone Company, where she held a number of positions. Most significant was her being Business Office Supervisor, where her teaching and organizational skills came to the fore. Her care for those less fortunate also came to prominence early through the organization of card parties and fashion shows to benefit local needy, as well as internationally in raising funds for The Little Flower Orphanage in India. Recognition of co-workers, cafeteria service personnel and anyone she noticed who needed help became a way of life for TC.
At age 50 she retired and began what became "The Circle," an organization of connection that helped numerous people over the next 35 years. No need was too great or too small; she would find a way to answer the need. Estate sales saw her searching out furniture, household items and clothing. Later, she and her associates began visiting apartments-for-rent to see if they were suitable for people who came to her for help. And she always remembered "the little guy" - grocery clerks, workers outside in the winter who needed hats and mittens, families in need of food or a kind word of encouragement.
TC will be deeply missed by many: her family members who kept her young as well as her friends from many walks of life, especially Bess Sheets, Burton Eli MacDonald and Sister Lois Barton, CSJ, who will remember her generosity of self over a lifetime. May she rest in peace.
The family would like to extend their gratitude to the staff at Iroquois Nursing Home for their compassionate care of TC.
Due to the continued health concerns regarding the COVID-19 pandemic, funeral services for TC will be private at this time. A celebration of her life will be scheduled at a later date, she will be buried in St. Agnes Cemetery.
In lieu of flowers, donations may be made to the Sisters of St. Joseph of Carondelet, 385 Watervliet Shaker Rd, Latham, NY 12110
To see TC's funeral Service: Click here