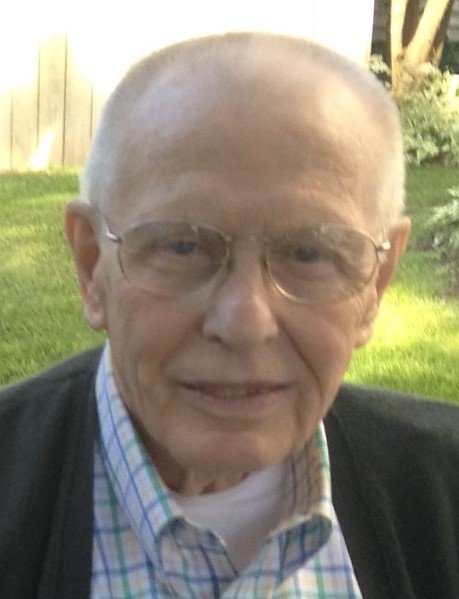 Obituary of Francis L. Ostrom, Jr.
Francis "Fran" Ostrom, Jr., 95, of Macedon, NY passed away peacefully on December 30, 2020 at The Highlands Living Center in Rochester. A life long Syracuse resident until moving to Rochester four years ago, Fran was a school administrator for the Syracuse City School District and a long-time member and founding parishioner of St. Ann's Parish on Onondaga Blvd. Fran was a graduate of Christian Brothers Academy and St. Bonaventure University. He was a World War ll U.S. Navy veteran and a Fourth Degree member of the Knights of Columbus Christ the King Assembly 1575.
He is predeceased by his parents, Francis Ostrom, Sr. and Catherine (Didier) Ostrom, brother Edmund (Rita) and sister Madeline (McCarthy-McFarland).
Fran is survived by his beloved wife of 66 years, Barbara Ostrom née Kelleher; children, Francis (Elizabeth) Ostrom III, Gerard (Shelia), Barbara (Christopher) Burke and Patricia (Timothy) Cowan, eleven grandchildren, two great-grandchildren and many nieces and nephews.
Due to Covid-19 concerns, Fran's services will be private. His services will be recorded and made available on his obituary page on edwardjryanandson.com on Tuesday, January 5, 2021. Fran will be entombed in St. Mary's Cemetery, DeWitt, NY.
In lieu of flowers, donations may be made in Fran's memory to Rochester Rotary Sunshine Camp, 180 Linden Oaks, Ste 200, Rochester, NY 14625.