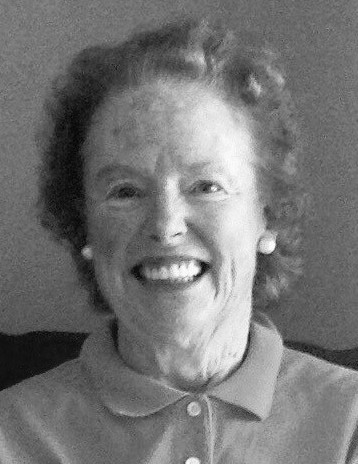 Obituary of Ann Cassidy Stiner
Ann Cassidy Stiner died peacefully in her home with her children by her side on February 9, 2021. She was 90.
Her family was everything to Ann. She was predeceased in 2007 by her loving husband of fifty-four years, Gerald F. Stiner; her parents, Margaret and William G. Cassidy, Sr.; her brother and sister-in-law, William G. Cassidy, Jr. and Suzanne; her sister-in-law, Clare Springer (Jack); and her brother-in-law, Francis Stiner (Carolyn). She is survived by her six children, Margaret Mary (Michael Riley), Susan (Robert Somers), Nancy (Charles Cometti), Gerald, Jr. (Debi), Mark (Consuelo), and William; her sister and brother-in-law, Margaret and John Ferris; her sister-in-law, Mary Louise Miller (Richard, deceased); her brother-in-law, Donal Stiner (Marybeth); thirteen grandchildren; five great-grandchildren; and many nieces and nephews. All of Ann's family wishes to thank her son, Bill for moving in with her and taking such devoted care of her over the past several years.
Ann lived her life in the Syracuse area. She grew up in the Eastwood neighborhood, graduated from St. John the Baptist High School and LeMoyne College, and earned her master's degree at SUNY Oswego. Ann and Jerry were long-time parishioners of St. Ann's Catholic Church on Bellevue Avenue, and they were both active LeMoyne alumni. Prior to raising her children, Ann was a second-grade teacher in the North Syracuse School District, and she returned to teaching at Fairmount Nursery School when her children were grown.
Ann was high-spirited, resourceful, confident, fun-loving, hard-working, and a constant help to others. She valued her faith, her family, and her friends. To the daily benefit of her younger siblings, children, and grandchildren, Ann was always a teacher. She supported her husband's medical practice and volunteered with many organizations, including LeMoyne College, the Syracuse Symphony Orchestra, the St. Thomas More Foundation at Syracuse University, Joseph's House, and St. Ann's Parish. She and Jerry enjoyed travel, skiing, tennis, golf, and spending time with their extended family and many friends in Syracuse; New Smyrna Beach, Florida; and, especially, Tully Lake. She never refused a brownie with nuts or anything with Vedalia onions. Ann was full of energy, opinions, and good ideas. She was loved and will be greatly missed by many.
Ann's large and loving family particularly cherishes their time together on Tully Lake, where she will be remembered this summer at a gathering for family and friends.
Ann's Funeral Mass at St. Ann's Catholic Church will be private. For condolences and the link to her funeral live stream, please go to EdwardJRyanandSon.com.
In lieu of flowers, contributions may be sent to Joseph's House, 802 Court Street, Syracuse, NY 13208.