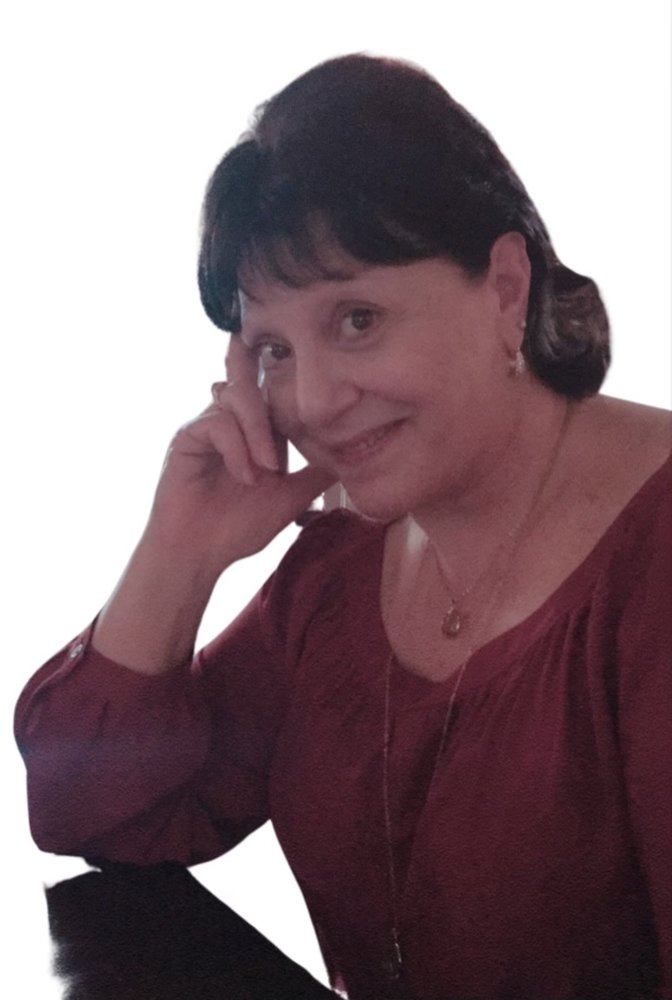 Obituary of Kathleen P. (Motto) Hall
Please share a memory of Kathleen to include in a keepsake book for family and friends.
With her loving family by her side, Kathleen P. (Motto) Hall passed from this life to be with her beloved parents, Bill and Rena Motto and her loving Lord and Mary in heaven on Saturday, July 24.
Born in New Britain, CT., Kathy moved with her family to Solvay at the age of 8 and immediately began developing meaningful and loving relationships that were her lifelong hallmark. After attending St. Cecelia's Catholic School and then Solvay HS where she was a cheerleader, Kathy ventured up to Oswego with her parents, attended Oswego Catholic HS and during her junior year met the love of her life - John.
Kathy studied for three years at SUNY-Oswego, married John after her junior year in college, and finished her BA in Education at Trenton (NJ) State College while John was stationed in the Army at Fort Dix. After moving back to Syracuse from a brief stint in York, PA, Kathy worked for many years as the Administrative Assistant for the Syracuse Marshall's Office while being involved with her children's school activities in the Westhill district as the Team Mom and honorary cheerleader for tennis matches, theater performances, and hockey games - and being so much more to so many more.
Kathy's 66 year journey was enhanced by the birth of her three children - Christine, Kelly, and Ryan - each of whom has given her joy, hope, love, and surely kept her on her toes. She was extremely proud of all of her children and was the greatest Nonna to her three grandchildren - Emmett, Regin, and Ophelia. Her family was everything to her, and they, in turn, adored her as being a true best friend, a source of inspiration, a protector, a faithful mentor - everyone's hero! Kathy's cool, fun and compassionate way attracted many. She truly listened while remembering every single detail, and showered all with her unconditional love.
She was remarkably selfless and giving to others. Each year for her wedding anniversary, she would turn down a dinner or a long celebratory weekend in favor of a family dinner and a trip with John to her favorite place on Lake Ontario in Oswego where they first sat as 18 year olds watching sunsets and making plans for their future. This celebration happened every year at the same place, at the same tree, and at the same shoreline with champagne, a small table, lawn chairs, and jackets.
Kathy will always be remembered for big smiles, her enduring faith, enveloping hugs, enormous hospitality, empathy the size of the moon, and meatballs the size of baseballs. She will be missed by so many, in so many ways.
She is survived by her husband John, her daughters, Christine and Kelly, her son, Ryan (Colleen McCarthy) and their children - Emmett, Regin, and Ophelia, her brother, Bill (Kathy Maurer) Motto and many nieces and nephews.
Calling hours will take place from 4-7pm on Wednesday, July 28 at Sacred Heart Church, 8229 Brewerton Rd, Cicero, NY. A funeral mass in celebration of Kathy's life will take place at Sacred Heart Church on Thursday, July 29 at 9:30am. Burial will be private. Due to the continuing concerns of COVID 19, we kindly ask guests to respect the proper mask protocol.
In lieu of flowers, contributions may be made to Upstate Golisano Children's Hospital or St. Jude's Children's Research Hospital.