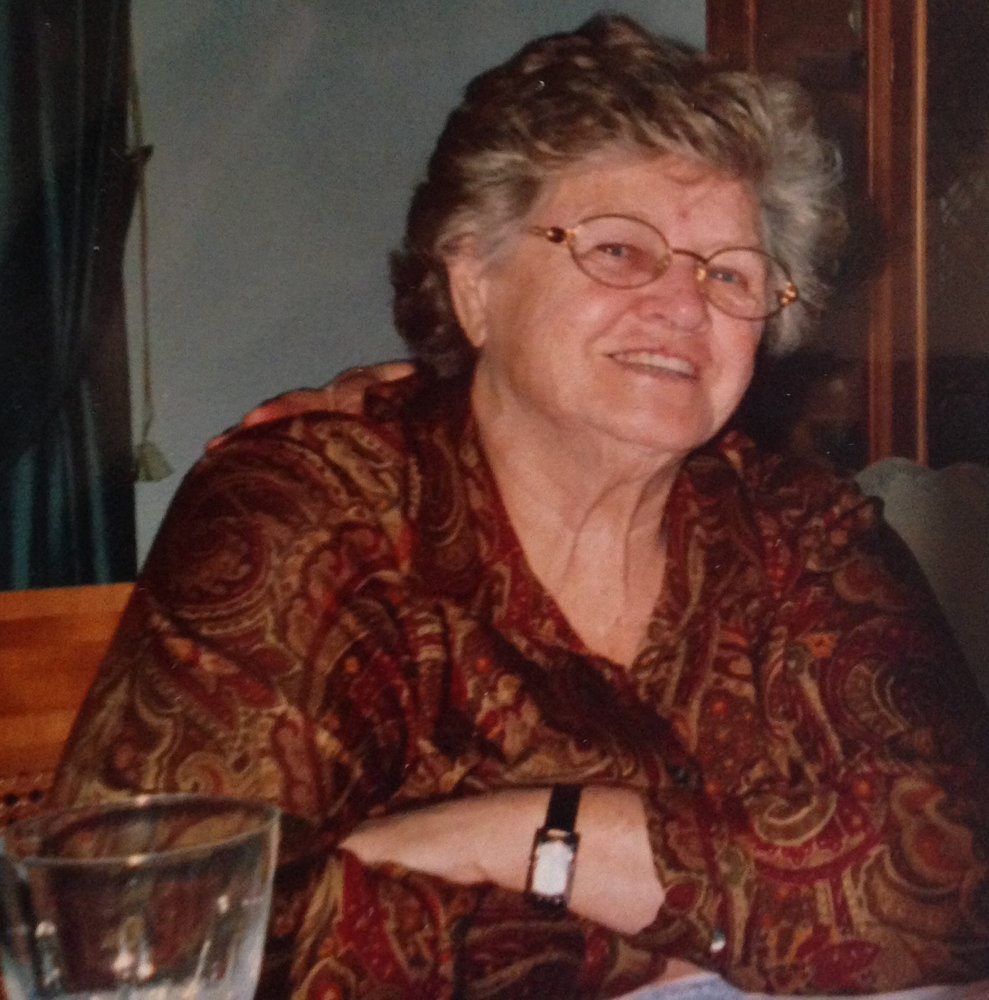 Obituary of Eileen Griffin Coyne
Eileen Griffin Coyne, 84, passed away peacefully July 31, 2014, at home surrounded by her family. Born in East Syracuse on July 26, 1930, she raised nine children in Syracuse with her loving husband of 60 years, Gerald. She spent most of her young life living in East Syracuse and Syracuse and many memorable summers were also enjoyed with her children and family at Eileen and Gerald's summer home on Oneida Lake. In their later years, Eileen and Gerald spent winters at their home on Hilton Head Island, SC, where Eileen loved to read, spend time with friends, dine out, and enjoy the ocean breeze. Eileen was known for her humor and wit, a trait she passed on to many of her children and grandchildren. Her smile, laughter, and jokes could light up a room and her beautiful blue eyes will always be fondly remembered. She was an avid reader, amassing hundreds, if not thousands of books over her lifetime. Eileen was also a fantastic cook and entertainer. During the holidays or family celebrations, she would often serve over twenty people in her beloved home in Sedgwick Farm. Eileen was predeceased by her sister Joanel DeLap and uncle Francis O'Donnell. She is survived by her husband Gerald; son, Gerald Jr. of Lakewood, Ohio; daughters, Hanora Vander Sluis (Peter) of Syracuse, NY; Kathleen Giarrusso of Syracuse, NY; Suzanne Parker of Syracuse, NY; Jacqueline Murphy (David) of Carlsbad, CA; Kimberly Melville (Peter) of Rochester, NY; and Theresa Smith (Todd) of Frisco, Colorado; nephew, Michael Foertch and niece, Patricia Fischer. She is also survived by her 21 well-loved grandchildren, (Gerrit, Ryan, and Corey Vander Sluis; Julianne Cleveland, Nicole, and Joseph Giarrusso; Gerald and Daniel Coyne; Lawson and Patrick Parker; Kaitlin, Neahle, Collin, and Maeve Murphy; Grady, Mary Catherine, and Riley Melville; Ian, Hannah, Benjamin, and Emerson Smith); 4 great grandchildren, aunt, Elvina O'Donnell, and her beloved niece and nephews of sister Joanel; James, Mary, John, Bill and their families. The family would also like to thank Eileen's caregivers, Patricia Eastman and Brenda Perks. Family and friends may call Sunday, August 3rd from 2 to 4pm at the Edward J. Ryan and Son Funeral Home, 3180 Bellevue Ave., Syracuse. Per her wishes, services will be private. Burial will be in St. Mary's Cemetery, Dewitt. In memory of Eileen, donations may be made to Hospice of Central New York, which provided such kind and compassionate support.
Saturday, January 1, 0001
St. Mary's Cemetery
New York, United States
2:00 pm - 4:00 pm
Sunday, August 3, 2014
Edward J. Ryan and Son Funeral Home
3180 Bellevue Ave.
New York, United States
Monday, August 4, 2014
Edward J. Ryan and Son Funeral Home
3180 Bellevue Ave.
New York, United States