3180 Bellevue Ave | Syracuse, New York 13219 | Phone: (315) 468-3443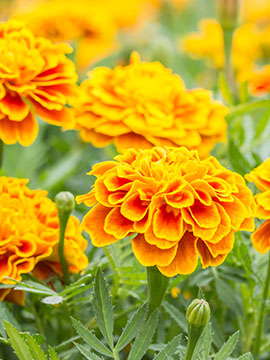 Obituary of Mary Elizabeth Galvin
Mary E. "Betty" Galvin, 94, of Syracuse, NY passed away peacefully with family by her side on Friday, April 6, 2018. Betty graduated from St. Patrick's school as valedictorian of her class. She worked for the U. S. Government for 37 years as a Defense Contract Specialist with DCASMA. She volunteered at Upstate Medical Center where she met John Grimm, her faithful friend for many years. Betty liked to travel, visiting Italy and Hawaii among many other places. She enjoyed socializing with her friends and reading.
Betty is predeceased by her parents, John and Mary, and her three brothers, John, Maurice, and Donald. She is survived her sister-in-law, Louise Galvin and many nieces and nephews, grand nieces and nephews and great grand nieces and nephews.
Funeral services will be held on Tuesday, April 10, 2018 at 10am at Immaculate Heart of Mary, 425 Beechwood Ave, Liverpool, NY 13088. Friends and family may call from 9:30 to 10am prior to mass at the church. Burial will be in St. Mary's Cemetery, DeWitt.