3180 Bellevue Ave | Syracuse, New York 13219 | Phone: (315) 468-3443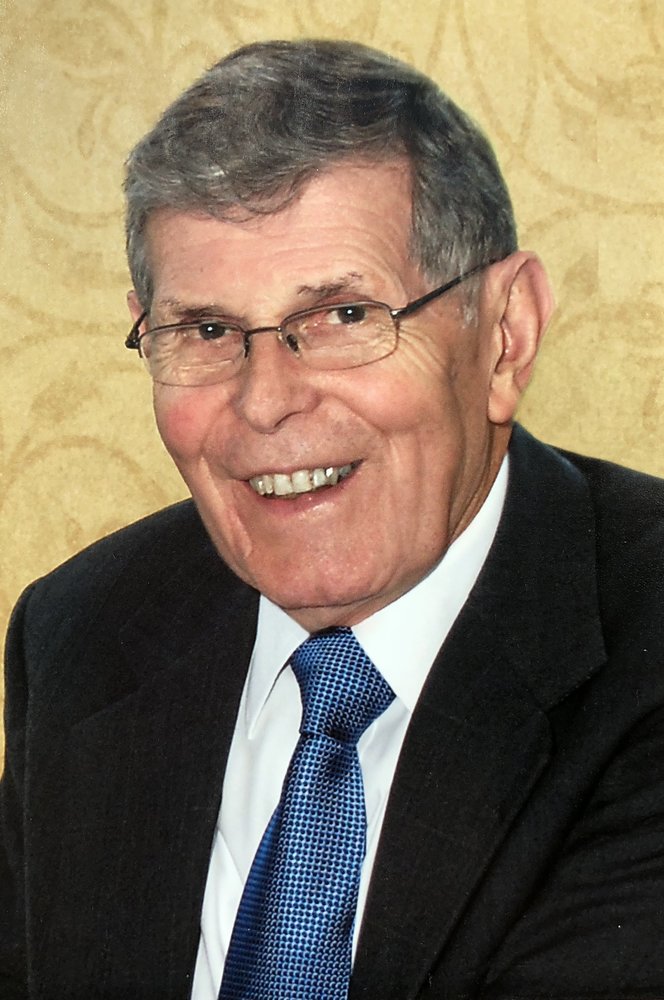 Obituary of John Dee
John J. Dee, 89, died on July 20, 2018. Born in Syracuse, NY in 1929, Jack was the youngest son of the late William J. Dee and Helen Whalen Dee. Jack was a graduate of Most Holy Rosary and attended Syracuse University (1950) on an academic scholarship and its College of Law (1952), where he was President of his law school graduating class. He was a veteran of the Korea Conflict serving three and one-half years as a Judge Advocate and was discharged with the rank of Captain. Following his discharge, Jack became associated with the law firm of Bond, Schoeneck & King (BS&K) where he practiced law for over 50 years. He served as a member of its Executive Committee and Chair of the Litigation Department.
Jack's life was centered on faith, family, and friends. His strong faith was shared by his wife, life partner and best friend, Dorothy "Dodie" Dee who passed away 10 months ago. Together, they had three sons, William (Jennifer), James (Melone), David (Amanda) and a daughter, Sally. He is also survived by four grandsons, Thomas J., Michael, Elliott, and Liam. Jack was predeceased by his brother, Bill (1965).
Jack and Dodie were lifelong residents of Syracuse. Over the years, they resided in Strathmore, Westvale, Onondaga Hill, and Jamesville. Lifelong friendships were made along the way. Jack gave back to the community. He volunteered as a trustee of St. Charles Borromeo Church, served on the Finance Committee at St. Michael's Church, and was a volunteer at St. Camillus Health & Rehabilitation Center. Jack and Dodie were also longtime members of Bellevue Country Club.
Jack enjoyed an outstanding career as a lawyer with BS&K. He was recognized for his skills as a trial lawyer. He effectively served as a mentor and adviser for many attorneys throughout his career. He was active in the Onondaga County Bar Association throughout his legal career and served as its President in 1997 and was a member of many of its committees at various times. He received the Distinguished Lawyer Award in 1993. Jack was also active in the New York State Bar Association, serving as a Vice-President and member of its Executive Committee for several years and was also a member of its House of Delegates. Jack was a member of the Board of Directors of the New York Bar Foundation, and a member of the American Bar Association, and he was elected in 1977 as a Fellow of the American College of Trial Lawyers.
Never did a kinder man walk the earth. Jack was a true gentleman who genuinely impacted the lives of many people with his kindness and consideration for others. Jack's family and friends will deeply miss him.
His memorial mass will be held at 11am on Tuesday, July 24, 2018, at Holy Cross Catholic Church in DeWitt, NY. Calling hours will be held from 9 to 11am at the church prior to his service. Burial will be in St. Agnes Cemetery.
In lieu of flowers, please send donations in Jack's memory to the Francis House, 108 Michaels Ave., Syracuse, NY 13208.