3180 Bellevue Ave | Syracuse, New York 13219 | Phone: (315) 468-3443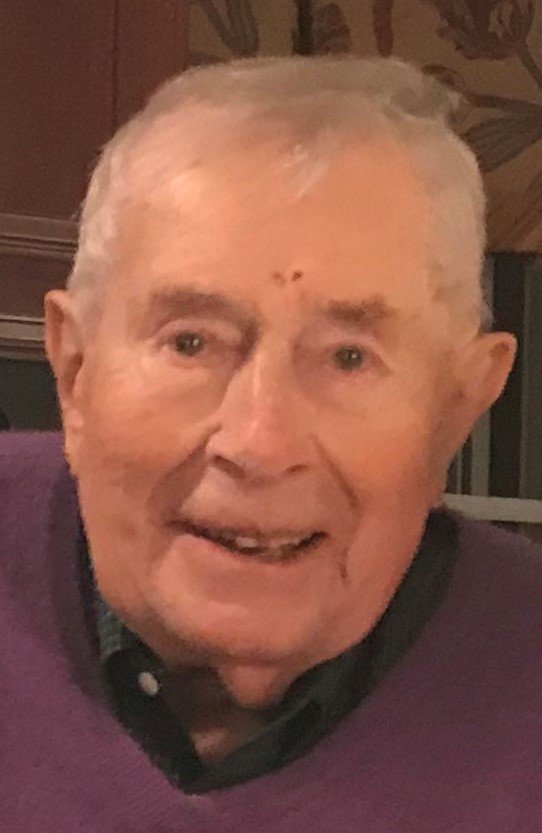 Obituary of William A. Volpe, Sr.
William Andrew Volpe, Sr. 92, of Fayetteville, New York, passed away peacefully Saturday September, 1 2018 at the Francis House in Syracuse following a long battle with prostate cancer. He was born in Staten Island, New York, the son and only child of the late Angelo and Helen Volpe. Bill attended Wagner College in Staten Island and Syracuse University where he received his Bachelor's degree in drama and communications. His career brought him to Newburgh, New York, where he met the love of his life Constance Grace Kavanaugh. He spent the next 60 years in the Hudson Valley where he and Connie raised their five children. He worked in the insurance adjusting business and opened his own firm, The William A. Volpe Insurance Co. with offices in Newburgh and Monticello. He was very involved with the special needs organization, ARC of Orange County, as a board member, volunteer, and president of the local chapter. He was a great fundraiser and founded a successful annual event, the Bill Volpe ARC Golf Outing to benefit the organization. He was recently honored with a lifetime achievement award for his service to ARC. Bill was very active in his community, as a volunteer and community leader and was a member of the Lions Club for over 60 years. He enjoyed golf and was a member of the Powelton Club for over 40 years. He also enjoyed emcee work, theater, and had a short stint as a commentator for a local television show. His last four years were spent in Syracuse, New York, near his daughter Linda, where he enjoyed living at Brookdale and the Towne Center Retirement Community.
Bill was best known for his love of life and his ability to make people smile and laugh. He could walk into a room; become the center of attention, as well as everyone's best friend. He touched the lives of many and will always be remembered as a funny, sentimental, and kind person, a great dad and friend to all.
Many thanks to the Francis House and Andrea Porter, his caregiver, for making his life comfortable in his final days.
Bill was predeceased by his wife Constance Grace Kavanaugh. He is survived by his children, Susan Blatty (Gary), Linda Kelly (David), William A. Volpe, Jr. (Lynn), David Volpe (Nancy), Brian Volpe and his six beloved grandchildren and two great-grandchildren.
There will be calling hours at St. Patrick's Church, 55 Grand Street, Newburgh, New York, beginning at 10:00 A.M. on Thursday, September 6, 2018. A mass of Christian burial will follow the calling hours at 11 A.M.
There will also be a celebration of life in Syracuse, New York, on Saturday, September 8th from 4–6 P.M. at Tuscarora Golf Course, Marcellus, New York.
In lieu of flowers, donations can be made to ARC of Orange County, 249 Broadway, Newburgh, NY 12550, the Francis House, 108 Michaels Ave, Syracuse, NY 13208.