3180 Bellevue Ave | Syracuse, New York 13219 | Phone: (315) 468-3443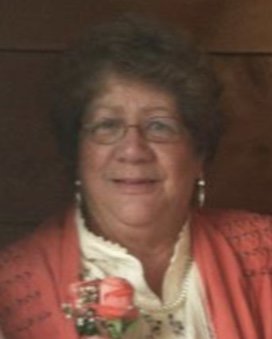 Obituary of Carol L. Scogins
Carol Scogins of Camillus passed away on October 22, 2018 surrounded in love by her daughters. She was the youngest child of Waverlyn and Florence Mathieu. Carol and her three sisters Betty, Renee, and Patricia were raised in Oakland, CA. Always an independent spirit, Carol was young when she left home to get married and start a family. She lived in Long Beach, CA and Cape May, NJ where she worked as a paralegal, a manager and a medical secretary. Carol's most important and most fulfilling job was being a mom to her two girls, Dee and Casey. Carol was a single mom who worked full time and taught her girls the importance of being independent and strong. Her daughters were her greatest pride and joy; Carol was most proud when they were the first ever in the family to graduate from college.
A devout Roman Catholic, Carol loved her faith, enjoyed reading, riding horses, cooking and baking, watching football and any kind of Science Fiction movie. She had a wicked sense of humor and lived life on her own terms. When she loved, she loved big. And if she loved you, you knew she loved you. You never had to wonder.
She is predeceased by her parents, her sisters, and her cat Nemo. Carol is survived by her daughters Diedre Marie and Casey Lynn, her granddog Sugar and grandcat Jet, all of Camillus. Her strength of will and determination were incredible and she fought hard to stay with her family. She was loved beyond measure and will be missed every day.
Diedre and Casey would like to extend a heartfelt thanks to everyone at Upstate University Medical Center, especially the Heart and Vascular Center and the 8F Cardiopulmonary ICU Team, as well as the entire team at University Dialysis Center. Your love and care gave us more time with our mom.
Calling hours will be held on Friday, October 26, 2018 at Edward J. Ryan and Son Inc. Funeral Home, 3180 Bellevue Avenue, Syracuse, NY from 9:30-11:30am, followed by a Mass of Christian Burial at Holy Family Church, 127 Chapel Drive, Syracuse, NY 13219 at 12:30pm. Burial will be private.
Contributions may be made to The American Heart Association.