3180 Bellevue Ave | Syracuse, New York 13219 | Phone: (315) 468-3443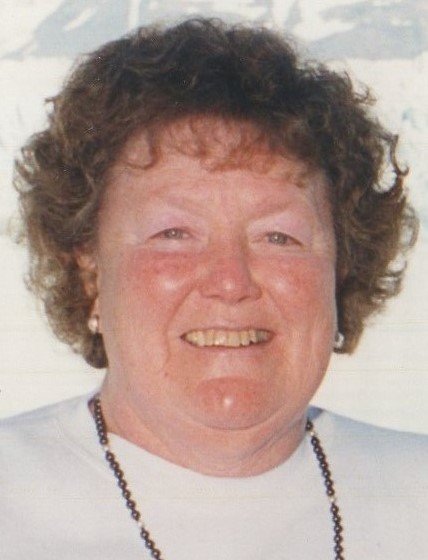 Obituary of Patricia "Pat" Tierney
Patricia "Pat" Tierney
1928 - 2018
Patricia "Pat" Tierney was born to Marian Welch Tierney and James F. Tierney in St. Mary's Hospital, Syracuse, NY on May 14, 1928. She was the oldest of ten children born to her parents from 1928 to 1947.
Pat received her elementary education at St. Patrick's, St. Brigid's, St. Vincent de Paul's and Blessed Sacrament schools and her high school education at St. Patrick's. In 1946 Pat entered the Religious Community of the Sisters of St. Joseph of Carondelet and received the religious name of Sister James Marian. In 1981 she left the Religious Community. As a member of the Sisters of St. Joseph, Pat attended St. Joseph's Normal School, The College of St. Rose in Albany, The University of Notre Dame in So. Bend, Ind., Albany State Univ. and Creighton Univ. in Omaha, Neb. in preparation for teaching, supervision and school administration.
During her life she taught grades six through eight at St. Agnes in Utica, St. Mary's in Oswego, St. Joseph's in Schenectady, St. Patrick's in Troy, St. Peter's in Rome, and Sacred Heart in Utica. Pat taught secondary mathematics and science at St. Paul's in Binghamton, St. Aloysius in Rome, Binghamton Catholic Central H.S., St. Peter's in Saratoga and Catholic Central H.S. in Troy. She worked as an administrator at Bishop Scully H. S., in Amsterdam. In 1974, Pat came to Syracuse to work for twenty years at the City of Syracuse School District as a specialist under Special Programs. After retirement in 1995 she taught mathematics for a few terms at OCC as an adjunct. During the last years she volunteered at Bishop Grimes Jr./Sr. H.S. All of her life, religious and lay, was devoted to education and service.
Patricia is predeceased by her 5 brothers; John, Jim, Paul F., Michael and Paul J., a sister who died at birth in March 1946, and sisters; Sr. Marguerite, CSJ. of Latham, and Marian Gilbert of Tucson, AZ. She is survived by her sister, Julie Mullen of Lakewood, OH, 3 sisters-in-law; Sheila, Tally Rose and Kate Fahey, 19 nieces and nephews and many great grand nieces and nephews.
A Mass of Christian Burial will be held at 10am on Monday, October 29, 2018 at St. Patrick's Church, 216 N. Lowell Ave. Calling hours will be held from 3 to 6pm Sunday at the Edward J. Ryan and Son Funeral Home, 3180 Bellevue Ave., Syracuse. Burial will be in St. Mary's Cemetery, DeWitt.
In lieu of flowers, donations in her memory may be made to the Sisters of St. Joseph of Carondelet; 385 Watervliet-Shaker Road, Latham, NY 12110