3180 Bellevue Ave | Syracuse, New York 13219 | Phone: (315) 468-3443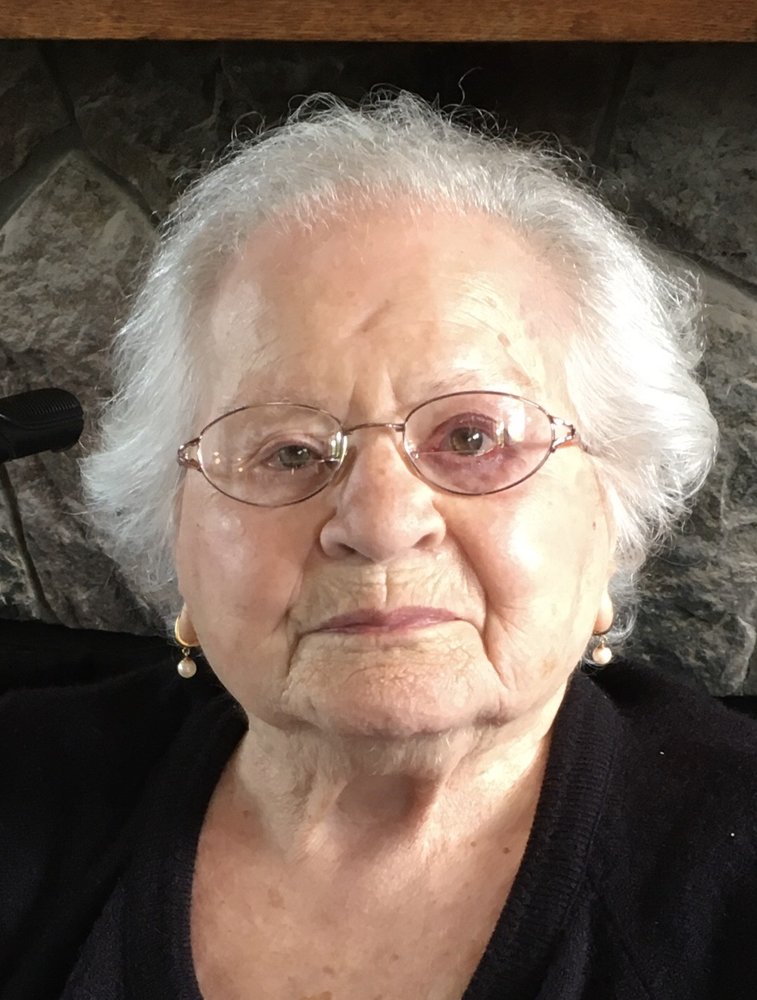 Obituary of Caroline T. Smith
Caroline T. Smith, 101, of Syracuse passed away peacefully on October 27, 2018. Caroline was retired from GE. She loved her family and would do anything for you. Caroline always had a meal when you visited and was known for her cookies. She enjoyed going to camp on the St. Lawrence, fishing, playing cards and Yahtzee.
Caroline is predeceased by her husband, William B. Smith, children, Antoinette McAvan and Frank J., grandson, David McAvan, parents, Angelo and Jessica Cretaro, and daughter-in-law, Helen. She is survived by her sons, Edward B. and William J., sister, Mary Santore, 14 grandchildren, 28 great grandchildren, 15 great great grandchildren and many nieces and nephews.
Calling hours will be held on Monday, November 5, 2018 from 10 to 11am at the Edward J. Ryan and Son Funeral Home, 3180 Bellevue Ave., Syracuse. A funeral service will be held at 11am at the funeral home. Burial will be in Greenlawn Cemetery.
In lieu of flowers, donations may be made to Hospice of CNY; 990 7th N St, Liverpool, NY 13088