3180 Bellevue Ave | Syracuse, New York 13219 | Phone: (315) 468-3443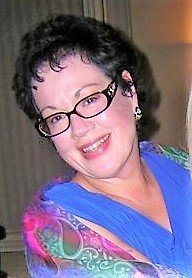 Obituary of Jeanne Elizabeth Carrillo
Jeanne Elizabeth Carrillo passed away Wednesday, January 16, 2019 at Upstate University Hospital surrounded by her loving family after a long illness. Jeanne was born on June 19, 1957 in Syracuse to Edward and Carole Carrillo. Jeanne grew up on Stinard Avenue in Syracuse, NY and attended Most Holy Rosary School, John T. Roberts School, and graduated from Corcoran High School in 1975. Next, Jeanne attended and graduated from SUNY Brockport and later earned two Master's degrees from SUNY Albany and Syracuse University. She also spent a year studying at the University of Salamanca in Spain. Jeanne's early career was as a compassionate and very patient English as a Second Language instructor where she provided language instruction to immigrants and refugees. Jeanne was also a highly respected corporate manager responsible for corporate, organizational and learning development, providing career training and development for Sr. leaders at General Electric, Martin Marietta, Carrier, and most recently United Technologies.
Jeanne loved travelling and learning about other cultures having travelled much of Europe, Mexico, Costa Rica, Nigeria, and China. But most of all Jeanne loved spending time in the Adirondacks with family and friends camping, hiking, paddling and enjoying time in and on the water.
Jeanne is predeceased by her father, Edward B. Carrillo and is survived by her husband of 27 years, Kenneth Johnson, two sons, Michael and Ezra, her mother, Carole Carrillo, four sisters and one brother; Suzanne Carrillo Kern (Howard), Mary Carrillo Ferguson (Dave Alt), Margaret Carrillo-Sheridan (Steve), Elisa Jacobs (Scott) and Steve Carrillo. Jeanne is survived by many nieces and nephews as well: Steve Ferguson, Christina Benardo, Jaci Haring, Rebecca, Rachel, and Hannah Carrillo, Christopher, John, and Evelina Sheridan, Ashley and William Johnson. Also, Jeanne is survived by her brother-in-law and sister-in-law, Doug and Julie Johnson and her mother-in-law, Mary "Sally" Johnson. Jeanne's life was also enriched by her aunts and uncles.
Calling hours will be Monday, January 21, 2019 from 4:00-7:00 pm at Edward Ryan and Son Funeral Home at 3180 Bellevue Avenue, Syracuse, NY. A celebration of Jeanne's life will held at the funeral home on Tuesday, January 22, 2019 at 12:30 pm.
In lieu of flowers, donations may be made to Begin Again Horse Rescue, PO Box 28, Honeoye, NY, 14471, or, Sarcoma Foundation of America, PO Box 98160, Washington, DC, 20090.