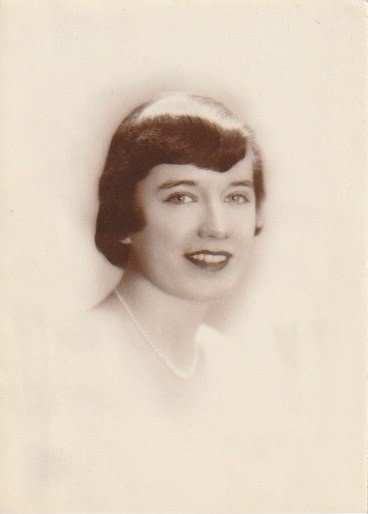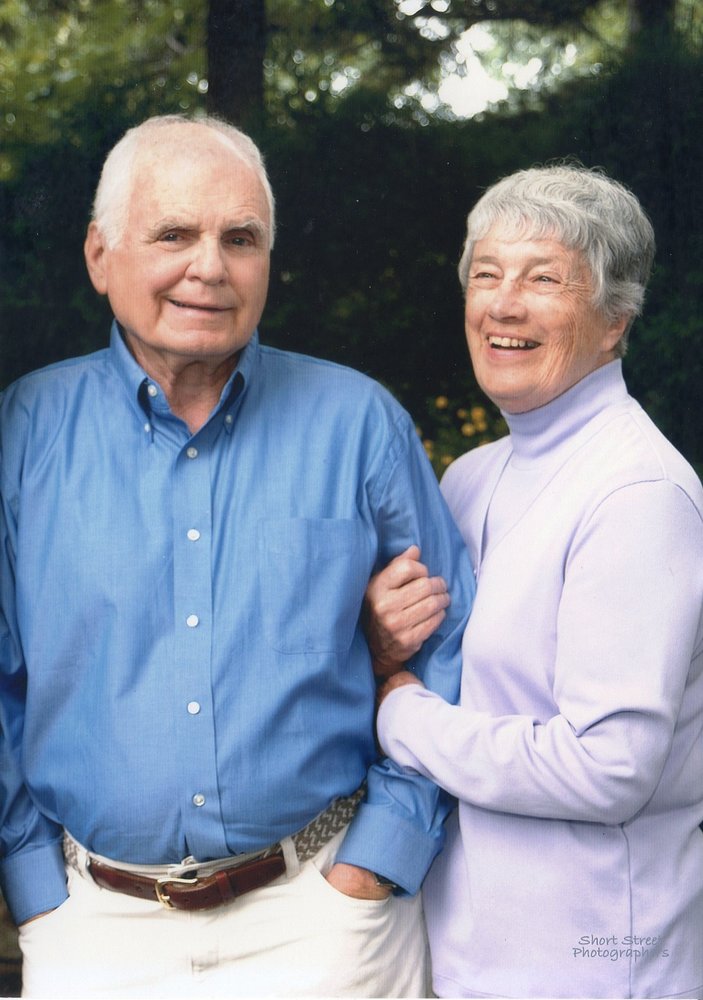 Obituary of Judy O'Leary Anderson
Judy O'Leary Anderson passed away on October 14, 2019, in Syracuse, NY, after a brief illness. She was born in Buffalo on December 17, 1929, to Cornelius and Nellie O'Leary and was deeply proud of her Irish heritage. She was a graduate of Annunciation High School in Buffalo and the New York State Teachers College at Buffalo, and was an elementary school teacher for many years, teaching 3rd graders at Jordan-Elbridge Elementary School. She married William (Bill) Anderson in 1952 and together they raised 7 children. They loved spending time together at the summer cottages they built in Ridgeway, Ontario with their friends, where they would go to the beach, play bridge and tennis, and host gatherings of family and friends. Judy was an avid swimmer, reader, shopper and baker. Among her specialties was Irish soda bread, made from her mother's recipe which was published in the Ellis Island Immigrant Cookbook. She was a prolific letter writer, maintaining close ties with distant relatives and life-long friends. Judy was a long-time member of the Strathmore Book Club and several bridge clubs over the years, and was a frequent contributor of letters to the editor of local newspapers.
A woman of deep faith, she lived a life of joy, energy and love, and often expressed her pride in her 7 children, 14 grandchildren, and 2 great-grandchildren: Michael (Debra) Anderson, and their children, Christopher, Eamon, Julia and Katherine; Mark (Lorraine) Anderson and their children Brian, Amanda, and Kayla (Greg) Corvino, and their son Colton; Bob Anderson; Mary Ellen (Patrick) Hurley, and her children Jessica (Eric) Nyce, and their son Fischer, Rebekah Summer, and Danika Summer; Anne Anderson; John (Bounlam) Anderson, and their children Maryanne, Steven, and William; and Brian Anderson and his son Mackenzie.
She is also survived by her sister, Helen (James) Foley, her brother, Michael (Jean) O'Leary, and several nieces and nephews. She will be reunited in heaven with her beloved husband William, her parents, and her departed siblings Mary Katherine (John) Girdlestone, Patrick O'Leary and Monica (Larry) Sadoff.
Funeral services will be held at 10am on Saturday, October 19, 2019 at Most Holy Rosary Church, 111 Roberts Ave. Calling hours will be held on Friday, October 18, 2019 from 4 to 7pm at the Edward J. Ryan and Son Funeral Home, 3180 Bellevue Ave. Syracuse. Burial will be private in Mount Olivet Cemetery, Kenmore, NY.
In lieu of flowers donations in Judy's memory may be made to Most Holy Rosary School, 111 Roberts Ave. Syracuse, NY 13207.
Calling Hours
4:00 pm - 7:00 pm
Friday, October 18, 2019
Edward J Ryan & Son Funeral Home, Inc.
3180 Bellevue Avenue
Syracuse, New York, United States
(315) 468-3443
Funeral Services
10:00 am
Saturday, October 19, 2019
Most Holy Rosary Church
111 Roberts Ave.
Syracuse, New York, United States
(315) 478-5749