3180 Bellevue Ave | Syracuse, New York 13219 | Phone: (315) 468-3443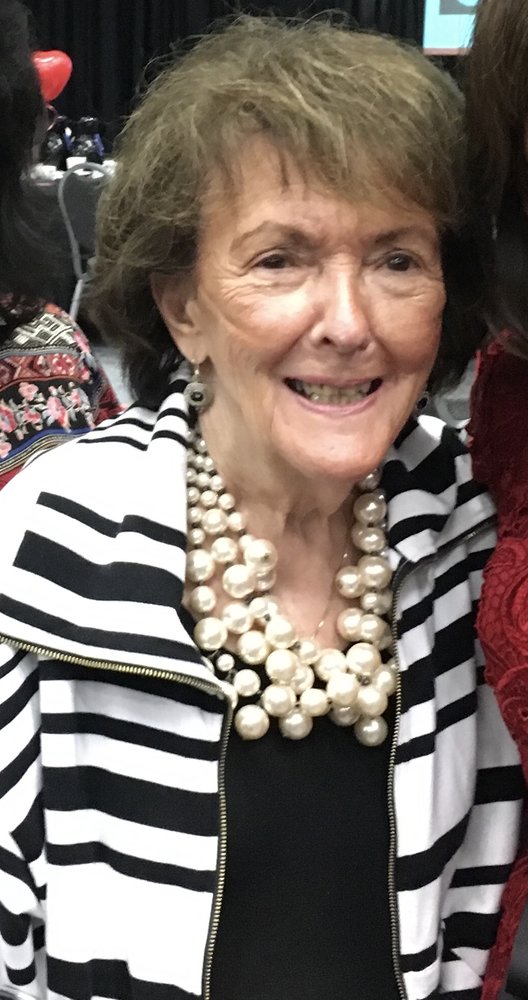 Obituary of Mary Lourdes Katko
Mary Lourdes (O'Connor) Katko, 85, of Camillus, passed away on Wednesday, March 14, 2018.
She went to the lord a few days before her beloved St. Patrick's Day Parade. From March 1st on, year after year, Mary Lou would dress head to toe in green to salute her Irish Heritage. She was one of the founding members of the parade, marching for thirty-one years, as the leader of the "Irish Potato Ladies." She was born in Syracuse to John & Margaret O'Connor and was a graduate of Most Holy Rosary High School. Mary Lou was active for twenty years in Meals on Wheels, volunteered several years for Holy Family's Altar Rosary Society, and was a surprising entrepreneur in her sixties when she opened Katko's Catering. One of her most enjoyed occupations was hostess at Kitty Hoynes restaurant. From her hostess perch, she welcomed so many into her heart. She dedicated her life not only to her family, but to the countless others who affectionately knew her as "Grandma." Mary Lou was predeceased by her parents, and her five siblings, James, Edward, John, Peggy, and Charles as well as her granddaughter Holly Katko.
She is survived by the love of her life, Andrew A. Katko; and her seven children, Constance (John) Heagerty, Margaret (Richard) Shirtz, Donna (Charles) Valerio, Andrew (Suzanne) Katko, John (Robin) Katko, Marylou (Brian) Leary, and Cynthia (David) Hoyne; sisters, Maureen Gridley and Donna (Carmen) Parenti; 18 grandchildren, and six great-grandchildren.
A Christian Mass will be held Monday, March 19, 2018 at 12pm at Holy Family Church; 127 Chapel Drive, Syracuse, NY 13219. Burial will be private.
The family wishes to thank the staff at Camillus Ridge and Dr. Karen Heitzman and the staff at PACE for the wonderful care they provided to Mary Lou.
We loved you mom; we know you "loved us more!"
In lieu of flowers donations may be made to Camillus Meals on Wheels; 4600 W. Genesee St., Syracuse, NY 13219 or the American Heart Association; 2 S Clinton St #305, Syracuse, NY 13202.