3180 Bellevue Ave | Syracuse, New York 13219 | Phone: (315) 468-3443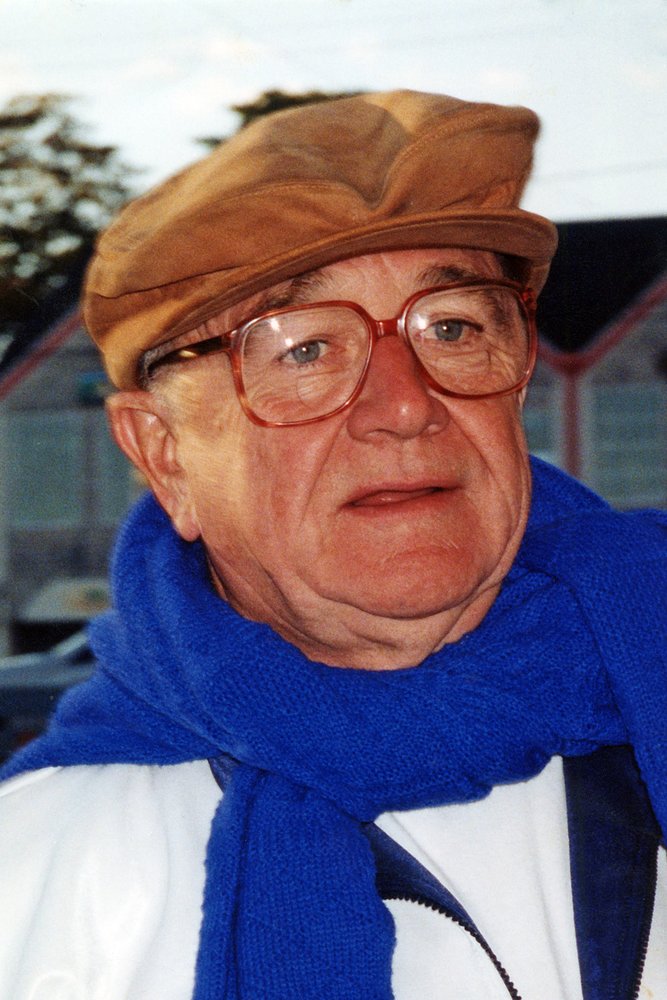 Obituary of Robert A. McMahon
Robert Ambrose McMahon, age 91, son of the late Henry Ambrose and Marie McMahon, went to be with the Lord on May 1st. He was born on February 5, 1928 in Syracuse, N.Y. Robert was a graduate of Christian Brothers Academy and Le Moyne College, where he double majored in History and Philosophy. Upon graduation, he joined in the U.S. Marine Corps rising to the rank of 2nd Lieutenant serving in both domestic and overseas deployments.
Robert was predeceased by his beloved wife of 56 years, Mary Flavin McMahon. Robert is survived by his seven sons, Kevin (Lisa) McMahon of Westport Island, ME; Sean (Cheryl Renfer) McMahon of Shelton, CT; Terry (Arlene) McMahon of Basking Ridge, NJ; Brendan (Sue) McMahon of Mount Vernon, NY; Patrick McMahon of Madrid, Spain; Timothy (Jeanne Butterfield, M.D.) McMahon of Manchester, VT; and Judge Rory (Shannon) McMahon of Syracuse, NY. He is also survived by a brother-in-law, Edward Flavin; a sister, Jeanne (McMahon) Ryan; brothers, James McMahon and Michael McMahon; twenty-four grandchildren two great grandchildren and an overwhelming number of nephews, nieces, cousins and friends who all loved him dearly.
He was a real estate broker in the Syracuse area for many decades, having cofounded the firms of Ludington McMahon and Loveland McMahon and was Vice President of the CNY Real Estate Board as well. He was a former communicant of Our Lady of Lourdes Church, the Cathedral of the Immaculate Conception in downtown Syracuse, and more recently Holy Cross Church in Dewitt. He was quite active in local politics for many decades, serving on local and national campaigns, including Ward Chairman for the Democratic Party.
Robert assisted in innumerable charitable endeavors over his life time, serving on fundraisers for the Holy Name Society, chaired the Hope Appeal, advising on Cathedral Housing Committee efforts, and most legendary was a stint as the Wednesday Morning breakfast chef downtown feeding the homeless (and occasionally visited by the Syracuse Fire Department.) He and his wife Mary made sure that their Thanksgiving home dinner table was open to all, and many holidays were enjoyed in the company of veterans, single mothers, the elderly, and the indigent.
Robert was an avid athlete his whole life, having played football for St. Michael's College in Toronto and having swam the butterfly for the Le Moyne College swim team. He competed in triathlons well into his sixties, often taking first place in his age bracket. He was active in the SYAC gym at the downtown YMCA and was a frequent visitor to local neighborhood swimming pools well into his seventies, where he was affectionately known as "Uncle Bob" by lifeguards and visitors alike. At the age of 80 he took on a personal trainer, the beloved Sue Pearson, with whom he biked, lifted, and swam with for the ensuing years.
A huge proponent of education he was quite proud of the twelve different college degrees that his sons attained with his support. Robert also enjoyed children, dogs, a good story, and the odd glass of Scotch, preferably all at the same time. He thoroughly enjoyed his cigars, and when advised by his wife on his sixtieth birthday that he had to quit smoking, he spent the next thirty years chewing them. An avid reader of history books, he loved his country and was a staunch defender of the Catholic Church as well. Eminently generous and quotable, he always said he wanted to run out of breath, friends, and money at the same time, a goal he was only partially successful in.
Whether he was Uncle Bob, Papa, or Dad, to all his was truly a life well lived. May the Lord Jesus Christ take Bob into His Kingdom this day and bestow eternal rewards for his exemplary life of Semper fi, and rejoin him and Mary together for eternity.
A funeral Mass will be held on Monday, May 6, 2019 at 10am at Most Holy Rosary Church. Calling hours will be held on Sunday, May 5, 2019 from 4 to 7pm, also at Most Holy Rosary Church. Burial will be at St. Mary's Cemetery, Dewitt.
In lieu of flowers, the family requests donations can be made to the McMahon/Ryan Child Advocacy Center, 601 E. Genesee Street Syracuse, NY 13202.